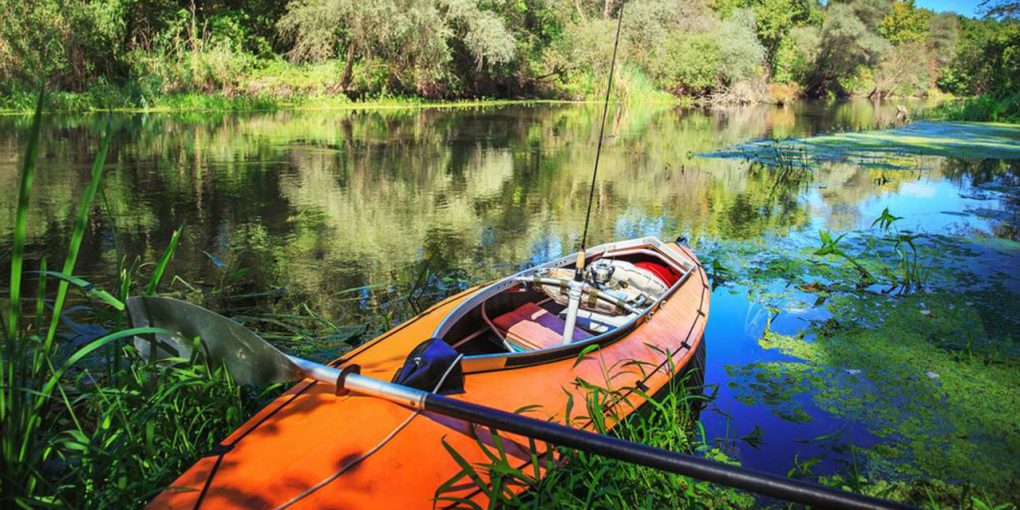 Looking For The Best Fishing Kayak Under 800? The Top 10 Updated List
If you have been fishing for long enough, chances are that you have an idea how elusive some fish can get. This is exactly why investing in a kayak is such a good idea. Unlike other motorized means of water transport, kayaks are relatively quiet – as there is no rumbling of a motor involved. There is absolutely no noise to scare away your potential catch.
Kayaks are not only good for quiet fishing but also provide additional navigability especially when you want to access untouched waters. You know what? Kayaks can navigate hard-to-reach areas and can even pass through places other ordinary boats may not. That means you also get a competitive advantage very few other anglers can boast of.
On the flipside, though, kayaks can be quite expensive. Some models even require you to fork out as much as $5,000 on a single purchase. Yet even then, it is not uncommon to experience quite a number of issues with those high-end models.
But what if you could get a unit that combines performance with fair pricing? Well, as it turns out, you don't always have to break the bank to take your gliding experience to a whole new level. With the best fishing kayak under 800, you can as well triple or even quadruple your catches within no time.
In this brief review, we are going to talk about:
Top 10 Best Fishing Kayak Under 800 Models – 2018 Updated List
They come in all shapes, colors, and sizes. But how do they perform when put to the test? Our run-down of the best fishing kayak under the price range of $800 lays bare all the facts.
1. Vibe Yellowfin 100 Kayak
At 57 pounds, the Vibe Yellowfin 100 is a lightweight kayak designed with portability in mind. In addition, it measures only 10 feet long which makes it quite compact. But just because it is light in weight and compact does not necessarily mean that any compromises were made in terms of quality and features.
In fact, anglers will be happy to hear that it is equipped with adjustable footrests to offer you customized comfort. Further, it comes with a Hero seat that provides superior comfort and support, especially during those long day fishing trips.
On top of that, it features several storage options including two tackle tray holders, 4 capped rod holders and a large tank well at the rear with bungees to keep your fishing gear secure. Additionally, it comes with two 9-inches hatches that are sealed along with bag inserts that are within an easy reach.
2. Lifetime Sport Fisher Tandem Kayak
Next, we have this model from Lifetime that features various footrests positions in order to accommodate riders of multiple sizes. Further, the kayak features three contoured seats and two padded backrests that are well-made for maximum comfort.
The kayak boasts high-density polyethylene construction for superior strength and serious performance capabilities on the water. On top of that, it is UV-protected to ensure it does not fade, crack or peel even with extended use and exposure to the harsh UV rays.
Moreover, the kayak comes with 6-inch storage hatch and front cargo area along with shock cord straps to secure your loose fishing gear. You will also get three fishing pole holders and two double-sided paddles with paddle clips for securing the paddles when not in use. Also, it boasts a bottle holder where you can keep your favorite drink.
3. Sun Dolphin Journey Fishing Kayak
Straddling a whopping 12 feet in length, this kayak is easy and quick to maneuver. It features a sit-on-top design which makes it very stable and easy to paddle for both new and intermediate paddlers. As such, it can be used on both rivers and lakes to access those excluded fishing areas.
Another notable feature of this fishing kayak is its Portable Accessory Carrier (P.A.C) that can serve as an extra storage if you have excess gear. Besides, it comes with a single swivel and two flush mount holders for your fishing rods as well as a bottle holder. In addition to this, it is equipped with shock-cord deck rigging so you can fasten your gear.
You know what else? The kayak is made of rugged Fortiflex high-density polyethylene that is UV-stabilized to ensure it does not peel or fade as a result of extended use. This also makes it light in weight for ease of portability.
4. BKC UH-TK219 Tandem Kayak
This is yet another sit-on-top kayak that is capable of accommodating up to three people with a total weight capacity of 440 pounds and without sacrificing on comfort and stability. It features two deluxe seats so you can stay easy, relaxed and fish for as long as you would like.
Additionally, the kayak comes with 6-rod holders that allow you to put several fishing lines in the water. You also get two paddle parks where you can keep the paddles securely when not using them. This way you will not have to worry about losing them.
As if that's not enough, it is equipped with cargo storage compartment at the rear with bungee tie-down straps to fasten the larger gear. Moreover, there is a dual watertight storage area where you can store small items like phones, GPS, and camera to ensure they don't come in contact with water.
5. Ocean Kayak Caper Fishing Kayak
One feature that sets this fishing kayak model apart from other models is its large bow hatch. The hatch allows you to easily access your gear inside the stern tank well and the hull. Further, it comes with bungee retention straps for convenient on-deck storage.
Further, it is equipped with a Comfort Plus seat that is designed to ensure you have a comfortable day on the water. And for ease of handling and transportation especially off-water, it features bow and stern grab handles as well as side-mounted handles.
Also, the kayak includes a molded-in cup holder in case you would like to carry with you a drink to enjoy as you wait to make a catch. Besides, it features two mounted paddle holders on the side for hands-free fishing and convenience.
6. Vibe Kayaks Skipjack 90 Fishing Kayak
With a length of just 9 feet, this kayak is not only compact but it's also highly maneuverable. On top of this, it just weighs 46-pounds which contribute to its excellent portability. The kayak even comes with four carrying handles that offer easy and firm grip for ease of transportation.
Another thing that makes it one of the best fishing kayak under 800 models is its multiple storage compartments. To begin with, it comes with 4 capped rod holders alongside a mounting point for various accessories including Scotty and RAM. Also, there are two hatches with small bag inserts and a big bungee tank well on the rear which is enough space for plenty of gear.
Last but not least, it comes equipped with a deluxe seat that makes this kayak ideal for an all-day fishing venture. But perhaps the best thing about the kayak is the fact that is backed by a limited lifetime warranty against defects and one-year for the parts.
7. 2015 Wilderness Systems Tarpon 100 Kayak
If you are looking for a kayak that offers excellent performance on rivers, bays, and lakes, you should consider buying this kayak model. Featuring Phase 3 AirPro seating system, the seat has just the right balance between support and comfort. Also, the seat is highly adjustable so you can sit for hours without worrying about fatigue.
Additionally, it boasts a large bungee tank well on the rear to store any sort of gear you might think of carrying especially for long hauls. There is also a dry storage compartment for small items like phones and wallets as well as a cup holder.
Further, the kayak is self-bailing and comes with scupper holes to drain out water that gets in the kayak to prevent it from flooding. Moreover, it features a rugged design so it is likely to provide you with years of service with proper care.
8. Lifetime Fishing Kayak (Paddle Included)
Featuring a padded seat back that can be adjusted to suit your needs with a seat pad, this kayak does not disappoint when it comes to comfort. Further, it comes with several footrests positions to allow different-sized paddlers to use it. Therefore, you can fish for hours comfortably without having to worry about fatigue.
In addition to this, the kayak is made of high-density polyethylene that is UV-protected for maximum durability. And to ensure its stable enough, it is equipped with stability chine rails alongside deep hull tracking channels. You, therefore, don't have to worry that you could tip the kayak over.
When it comes to storage space, this is yet another area this kayak excels in. To start with, it boasts two 6-inch storage compartments at the back and center with shock cord straps to prevent your gear from falling off the kayak. Also, it comes with two flush-mounted holders for your fishing rods, two paddle cradles, and one top mount rod holder.
9. Perception Pescador Tandem Kayak
The Perception Pescador is a highly-rated fishing kayak because of its extreme versatility and excellent stability. At 13-foot in length, the kayak has a roomy interior that is capable of accommodating two people and even a pet comfortably.
Additionally, the kayak features Comfort Seating System with thick padding to provide you with superior support. It also boasts an adjustable seat back that you can choose to recline either forward or backward for a personalized comfort. Besides, it is equipped with adjustable footrests to ensure paddlers of all sizes enjoy a customized fit.
On top of that, it comes with bow and stern tank wells along with bungees to ensure you don't lose your gear. Paddle park also comes in handy in case you would like to bring an extra paddle with you. Also, it is equipped with bow and stern day hatches to keep your most essential gear within an easy reach.
10. Sun Dolphin Excursion Kayak, 12-Foot
Looking for the best fishing kayak in your budget range? Then you should definitely have a look at this model by Sun Dolphin. It features a large open cockpit with a storage compartment for your essential gear. And to ensure you don't lose your gear, it comes with shock cord deck rigging to fasten it. Also, it has a Portable Accessory Carrier that you can choose to use as an extra storage compartment.
As if that's not enough, the kayak is designed for maximum durability to ensure it provides you with long-lasting performance. It is constructed from rugged high-density polyethylene that provides exceptional protection against harsh UV-rays. You can, therefore, choose to use it on lakes or rivers.
To top it all up, it comes with a padded seat and foot braces that you can adjust to get a personalized fit. Thigh pads also come in handy for extra comfort, especially when you have to embark on long fishing trips. Further, it is very light so you can easily carry it on your own.
Buying Guide- Which is the Best Fishing Kayak under 800 for you?
No single fishing kayak is designed to excel in all circumstances. As such, you should evaluate your needs carefully before settling for any kayak in particular. You also need to consider a number of things to ensure you get value for your money. So here are some of the things to look for in the best fishing kayak:
The first thing to consider is how comfortable the seating area is because most fishing ventures may last for longer time. A padded seat with adjustable foot braces, backrest, and thigh pads is the best option. Also, consider going for a kayak with plenty of leg room and with an adjustable seat if you want more comfort.
Sit-on-top kayaks are quite popular because they are easy to get in and out. Also, they are more comfortable because of their large cockpit and have a high degree of initial stability. Sit-in kayaks, on the other hand, paddle faster than their sit-on-top counterparts and are more stable. However, some of them can be difficult to get in and out of. While both designs are great, sit-on-tops tend to have an upper hand.
Another thing you will need to be completely sure about is the storage capacity of the kayak. The best fishing kayak in this budget should have enough storage space for your fish, fish bait, paddles, fishing rods, a cooler and other gear. It should also have at least a dry compartment for things like mobile devices and GPS. Besides, it needs to have fasteners and straps to keep the gear secure so you don't lose it.
Finding the most stable kayak is important for successful fishing trips. You need to stay balanced and easy when casting your line or struggling to catch a big fish. Wider kayaks have better initial stability but are a bit slower while narrower kayaks boast great final stability and are faster. However, the clear winner in most cases is usually the sit-on-top models.
Just because these fishing kayaks cost less than a thousand dollars doesn't mean they are of low-end quality. On the contrary, you will be surprised to discover that some of them can perform better than some more expensive models. So, which is the best for you? Well, it all depends on your needs. However, our top choice is the BKC UH-TK219 Tandem Kayak because of its great stability, storage options, and comfort level. Best of all, the kayak can fit up to 3 people; comfortably.