Fishing is one of the most beloved pastimes amongst outdoor enthusiasts, and fishing gear can be a hobby unto itself. Whether you're baitcasting on the Baja Peninsula, wading a mountain stream in Montana, or trolling off the New England coast, you'll want the right fishing gear. With so much fishing gear on the market, however, it can be hard to know what is worth putting in your tackle box and what to pass up.
In this article we'll explore some of the best fishing on the market in 2018. From rods to coolers to pliers, we've got a little bit of everything. If you're looking to buy the perfect gift for the avid angler in your life, or just want to keep up to date on the latest brands and trends, then you've come to the right place. Anglers can often be nearly as passionate about their gear as they are about the actual fish.
This article will focus primarily on spinning and baitcasting gear that can make your next day out on the water that much sweet.
Fishing Gear FAQ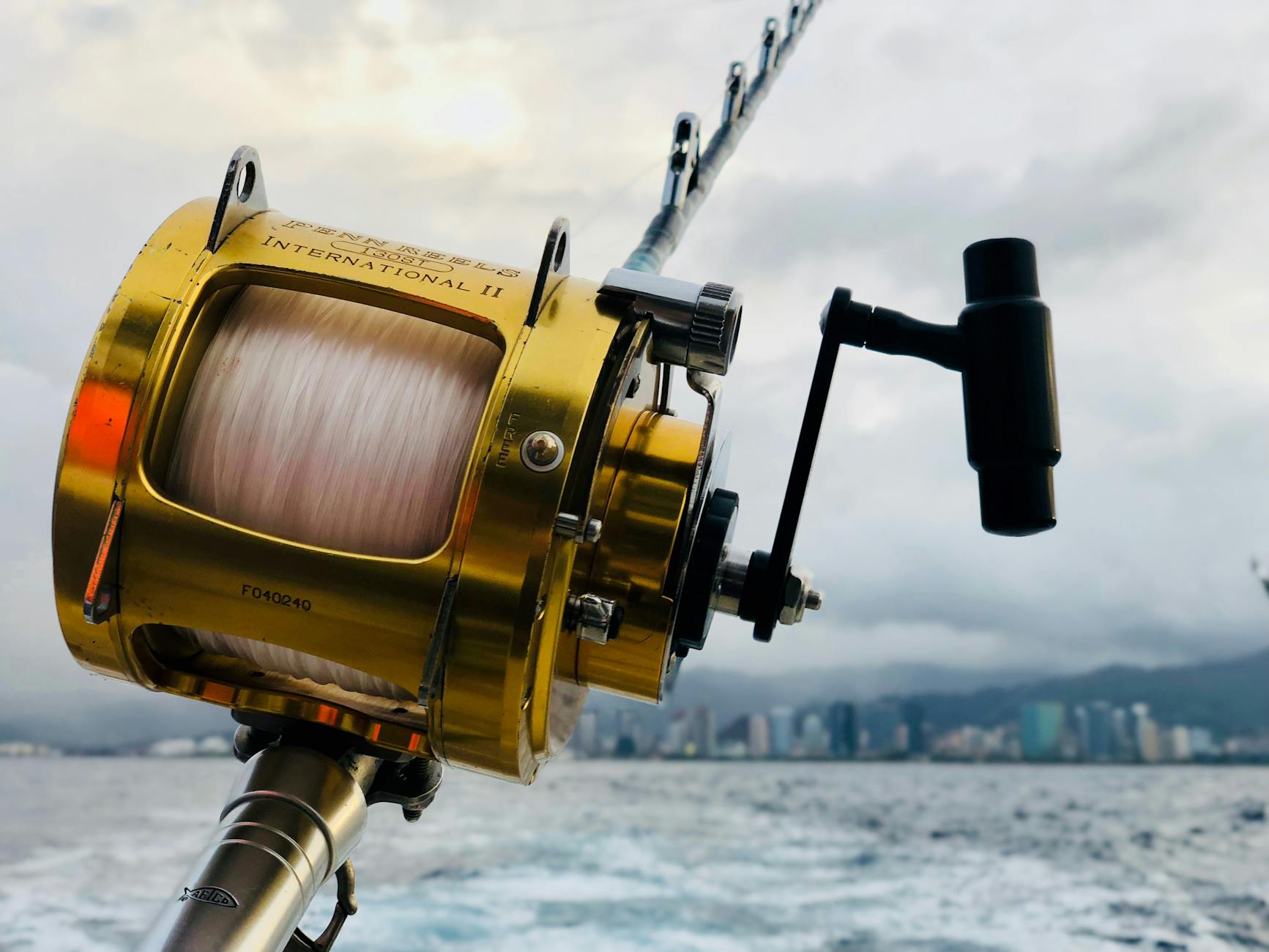 image source: Pexels
1. What Gear Does Every Angler Need?
In the simplest terms the only thing you need to get started is a rod, reel, fishing line, and a baited hook. Additional items like nets, tackle boxes, different types of lures, fish finders, GPS units, vests and the like can make life easier and give more options.
2. Who Are Some Leading Fishing Gear Brands?
The fishing industry is huge and largely segmented by types of gear and species. Some of the top names in the industry today are Shimano, Okuma, Quantum, and Gerber.
3. How Does Spinning and Baitcasting Fishing Gear Work?
Unlike fly fishing, the spinning and baitcasting gear in this review work by locking and releasing fishing line on a reel with gears. These systems generally support more weight and longer casts without the advanced techniques required for fly anglers.
4. Where Can You Buy Fishing Gear?
Most outdoor retailers like Cabela's, Bass Pro, and Dick's Sporting Goods will sell a wide range of fishing gear. You can also find lots of options on Amazon.
5. How Do You Know What Fishing Gear Is Right for You?
Fishing is a lifelong passion for most anglers and everyone develops their preferred methods over time. If you're a new angler, the best way to start is find someone you know with fishing experience and ask them to take you out. Once you have a general idea of the different fishing gear options, then purchase a value-priced setup an experiment. Borrow as much gear as can until you find a system that works well for your fishing style.
How We Reviewed
image source: Pixabay
For this article we selected a range of products representing a cross section of the fishing gear industry. This is fishing gear that is as useful for beginners as it is for seasoned veterans. We broke down a few of the features for each product as well as their price range, best recommended use, and also some pros and cons to use as a quick reference. In the end we also picked one overall standout based on quality, value, and functionality.
Overall Price Range of These Products
Fishing gear can range wildly in price depending on the type of gear, manufacturer, materials used, and even the time of the year in which you shop. The fishing gear in this article ranges between $30 and $600.
What We Reviewed
Quantum Fishing VP30XPT.BX3 Vapor PT 30SZ Spinning Reel

OKUMA Epixor Spinning Reel

SHIMANO Curado Crankbait Casting Rods

SHIMANO Exsence SW Spinning Fishing Reel

TyWheel Complete Set

Humminbird 5 410260-1 Fish Finder

Fishpond Nomad Emerger Net

LEATHERMAN – Tread Tempo Watch

Otterbox Venture Cooler

Gerber Magniplier 7-1/2" Pliers
Features
The VP30XPT.BX3 Vapor PT 30SZ Spinning Reel from Quantum represents some top reel technology in fishing gear today. This reel boasts Quantum's nickel-titanium bail, which maintains a consistent shape even when dropped and dinged. The Rear Engine design brings the gears and crank shaft back onto the reel body for easy alignment.
PROS
Nickel-titanium bail

Rear Engine design

Ultra-smooth gears

Sleek appearance
CONS
More expensive than some comparable spinning reels
Best For
This reel is a good choice for experienced anglers who need excellent performance.
Features
The Epixor spinning reel from Okumo represents some high-grade reels available at the low-cost end of the fishing gear business. This reel features Okumo's C-40X carbon fiber composite construction and featuring Torsion Control Armor (TCA) for an ultra-tough design and a low price.
PROS
Excellent value

Carbon fiber construction

TCA armor body for added durability
CONS
Lower quality gears and bearings

Plain appearance
Best For
The Epixor reel would be a great choice for beginner experimenting with spinning reels or an experienced angler who wants good quality without spending a lot of money.
Features
Shimano's Curado crankabait casting rods will provide the durability and performance required by anglers slinging heavy crankbait for large species of fish. These rods are built with hybrid high-modulus UD carbon with Nano-resin blanks for excellent flex and durability without too much added weight.
PROS
Carbron stock core

Nano-resin body blanks

Light but durable
CONS
May be less versatile than some other reels

Some anglers may not need a dedicated crankbait reel
Best For
This rod would be an excellent choice for experienced crankbait anglers who know exactly what to cast and when.
Features
Shimano's Exsence spinning reel is a true premium product offering some of the finest components available on the fishing gear market. This reel boasts Shimano's Micro Module gear teeth, HAGANE Gearing, and Shimano's signature MGL Rotor for an action that is silky smooth. It also has an anti-corrosion coating for use in saltwater.
PROS
Highest-end performance

Excellent durability

For use in salt and freshwater
CONS
Very expensive

More reel than most anglers will need
Best For
This reel is for expert and professional anglers who need one go-to reel that will do it all.
Features
The TyWheel complete set is one of just a few fly fishing products in our review of fishing gear. This is a magnetized box made for anglers who want to tie their own flies and keep all their hooks, beads, hackles, and wire organized in the process. It has a magnetized top to keep everything together and connects with most fly typing vices on the market.
PROS
Excellent for organization

A great add-on item for fly tyers

Magnetized top will keep things from shifting
CONS
Not really necessary for tying

Expensive for an add-on
Best For
Avid fly tyers who appreciate some added organization.
Features
The Humminbird 5 410260-1 Fish Finder is a nice piece of fishing gear for those want to zero in on their quarry efficiently. This is a competitively priced unit that has a number of high-end features like a 800H x 480V, 5″ 256 color display with backlight, Chirp DualBeam PLUS sonar with 4000 watts PTP power output and precision internal GPS chart plotting with built-in UniMap cartography.
PROS
Large color display

GPS precision programming

4000 watt chirp output

Good price for features
CONS
Size and weight could be too much for some anglers

Carry case is bulky
Best For
Dedicated anglers who want to up their game with some high-value technology.
Features
Fishpond's Nomad Emerger net is another product that is specifically aimed at fly fishermen. This is a high-end fishing net constructed from a combination of carbon fiber and fiberglass. It's ultra-light but also far more durable than traditional trout nets that are made from wood, aluminum, or stainless steel. This net is also coated with RiverKoat grip paint to ensure that your can hold tight when you land a beauty.
PROS
Carbon fiber and fiberglass construction

Super durable

Grippy surface paint
CONS
Very expensive for a trout net
Best For
This net would be a good choice for an experienced fly angler who wants nothing but the best when they're out on the water.
LEATHERMAN, Tread Tempo Watch, Customizable Multitool Timepiece, Stainless Steel
The Tread Tempo is the world´s first timepiece that combines the precision of a Swiss-made watch with a practical multi-tool, stainless steel links...
Featuring 29 tools including screwdrivers, a nail file, and a glass breaker, this watch is fully customisable, so you´ll always have the links you...
"With stainless steel links that turn into practical tools, The Tread is the versatile travel-friendly bracelet that allows you to be ready for any...
Features
Leatherman's Tread Tempo watch is not necessarily made for anglers, but it could come in handy out on the water. This is a high-grade timepiece and the watch band features a number of multi-functional tools. The timepiece itself features Swiss movement, sapphire crystal glass, and high-quality stainless steel. Tools featured on the watchband include flat screwdrivers, Philips screwdrivers, hex drivers, box wrenches, Torx drivers, and Pozi drivers.
PROS
High-grade watch performance

Many useful tools

Sleek stainless steel appearance
CONS
Could feel heavy while fishing

Not fully waterproof

Expensive
Best For
This watch would be a great gift item for an angler that loves gadgets and appreciates quality.
No products found.
No products found.
Features
Otterbox's Venture line of coolers couples the brand's legendary durability with top cooling technology. Since high-end and outdoor-inspired coolers have flooded the market place it seems every container brand has thrown their hat in the ring. What sets the Venture cooler apart as that they feature many of the same materials, closures, and accessories found on Otter's beloved flight and travel cases.
PROS
Two-inch insulation

Bear-proof locking system

Compatible with other Otterbox products
CONS
More durable than most anglers need

Expensive
Best For
The Otterbox Venture coolers are great choice for anglers who truly need the utmost cooling capacity to keep large fish on ice all day.
Gerber Magniplier Freshwater Fishing Pliers
Spring-loaded pliers lessen hand fatigue and are held in check by a plunge lock
Carbide cutters are exchangeable and reversible for maintenance, great for braided line cutting
Off axis nose improves line of sight and control, handle space is optimized for maximum force
Features
Gerber's 7-1/2 inch Magnipliers are a premium grade tool for all types of fishing. These pliers feature a line cutter with replaceable/reversible carbide blades, replaceable jaw tips, and a lock button. They also feature a premium grip finished with Bearhand Control rubber to ensure that stay in your hand when transitioning in and out of the included sheath.
PROS
Premium features not found on other fishing pliers

Excellent grip

Replaceable tip and blades
CONS
More expensive than some pliers

Replaceable bladed tools can invite accidents
Best For
These pliers are a great choice for anglers using lager and barbed hooks who plan to keep many of the fish they catch.
The Verdict
Our top overall pick from this list of 2018's best fishing gear is the Quantum Fishing VP30XPT.BX3 Vapor PT 30SZ Spinning Reel. This reel features high-end performance features that will appeal to experienced anglers who want the best in their gear. It's more expensive than some reels out there, but it's priced competitively enough that a newbie with some extra cash to spend could be intrigued.
What we really love about this piece of gear is that it take the classic spinning reel design and charges it up with some innovative features. The Rear Engine design with make for easy alignment while the nickel-titanium bale provides excellent durability. If you're an expert angler looking for durability and performance or a beginner who wants a product with room to grow, then this reel is definitely worth a look.
Last update on 2023-12-09 / Affiliate links / Images from Amazon Product Advertising API