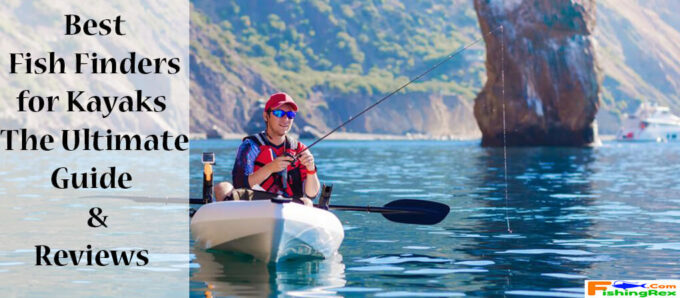 Best Fish Finders for Kayaks 2018 - The Ultimate Guide & Reviews
Fish finders need to adapt to your boat, kayak or any other vessel just as much as the person on it. And finding one for a kayak is probably one of the most daunting experiences due to the size and build of the kayak itself. But we are on a mission to send you home with one of the best fish finder for kayaks by the end of our article, and we aim to deliver.
Read through our article and find out how to easily pick the best fish finders for kayaks using a few simple points. We have also put together a list of some of the most assorted kayaks fish finders that will make your search so much easier. Enough yapping, let's get started with the basics!
A fish finder
It is very unlikely that an avid fisherman doesn't know about a fish finder, but for anyone who's new to it, we will explain happily. A fish finder is basically an instrument or device that uses sound energy or waves (sonar) to find out about certain specifications like water depth, water temperature, bottom contour, underwater bodies ( reefs, discarded tires, rocks, logs, etc) and of course, the approximate locations and whereabouts of fishes.
The transducer transmits or emits frequencies into the water which reach into it and bounce back against anything that it touches. Next, the receiver simplifies these reciprocal frequencies and produces information based on this on its screen. One can easily guess that the fish finder is used for a lot more than finding fishes when they look at what else they are capable of.
Won't any fish finder work on your kayak?
This is important so pay attention.
Yes, any fish finder will work on your fishing kayak. In fact, it will just as well work on any other water vessel as long as it floats. But at the end of the day, it all boils down to comfort and smart-thinking due to prolong hours of use. Furthermore, you have to understand that kayaks and boats are not the same thing. Here's the problem with kayaks:
They are thinner than boats so you have less space to work with
Are less spacious so storage is a problem
Offers less mounting facilities so transducer is at risk
The circumstances in a boat or most other vessels are however very, if not entirely, different. So, keep these points in mind since you have to pick fish finders that complement and adapt to your kayak and its body without compromising on the quality of your experience. There are a few points to consider when you are on look for some of the fish finders for kayak. We will them explore now.
You may also be interested to read more, regarding best fly tying vise.
Things to Look For in the Fish Finders For Kayaks
1. Compact
First of all, try and look for in a fish finder for a kayak lies in its size. Look for finders that are small, compact and portable. They should be just big enough for you to comfortably hold it; no more! As a rule of thumb, you should be able to easily travel or carry around the device with you at all times. In addition to this, smaller fish finders also mean you can easily mount, install or store it in your kayak where space is so extremely limited.
If possible, avoid buying fish finders that come with receivers (or display monitors) that are too large. They should be comfortable to look at but not so large that it costs you its very safety at some point.
2. Mounting
Because kayaks are extra low and extra close to the water surface, you have to make sure that your receiver sits securely, snuggly and super safely on top of the kayak, and in front of you. One loose screw and there goes your device for good!
Conveniently, chances are that your finder will come with all the necessary accessories to mount or install it. All the finders on our list have been chosen wisely keeping this in mind, at least. Anyway, most receivers come with brackets so that you can set or screw them into a flat surface while others may come with adhesive or suction pads and so on. However, we recommend getting finder that come with receiver which can be attached to a neck strap. This way, it's always close to you, you can look at it any second and there's lesser risk of it falling off.
3. Waterproof
You are in closer contact with water on a kayak than you would be on a boat. Needless to say, it is common sense that you get a fish finder that is waterproof.
Now, transducers are made to be dinked or floating in water so they are, but receivers are often skimped on. In other words, receivers are not always made waterproof. Now, this isn't entirely a deal-breaker since it is made to stay on the surface away from the water, but you never know when it might get splashed on sprayed with water!
4. Wireless fish finders
First of all, let us just start off by saying that we are in no way saying that wired transducers are inferior or any less than wireless ones. In fact, we have mentioned a few on our list of the best fish finders for kayak. However, there are some perks to using wireless finder over wired ones on a kayak.
First, wires are trouble. These things may look thin and skinny but they chomp down a lot of your kayak's premium space. And to add to that, let's not forget how annoying it can get to detangle and unravel a messed up and tangled wires line. No one needs this drama in the middle of the water, seriously.
Second, wireless fish finders mean smaller and lighter transducers (sensors). These will often come to you looking like a ball, usually the size of a tennis ball, and they float on water.
Third, these transducers are easy to carry, easy to cast and so much easier to retrieve.
5. Wired fish finder
Like we said, we have no hard feeling against wired transducers since they are just as effective. But if you must get them for you kayak, try and follow a few rules.
First, do not get finders that come with a gigantic transducer. These are heavier so need to be more securely mounted; and are more difficult to detach too. Instead, go for one that come with smaller and more petite transducers. Look through our list; there are plenty.
Top 10 Best fish Finders For Kayaks with Comparison & Rating Chart
We promised you names and brands of some of the top fish finders out there, and as always, we like to deliver. We have out to together for you one of the most assorted palette fish finders out there. Here is our list and our top 10 pick of the fish finders for kayaks. Read through to find out your perfect match!
1. Venterior Portable Fish Finder VT-FF001
First up, we have a very traditional, wired fish finder on our list of the best fish finders for kayaks. It is the Venterior Portable Fish Finder VT-FF001 and it's a perfect beginner device!
It uses a 25-feet long wire and had 45 degree angle beam can that you can float, mount on beams or even install on your boat's hull. The finder starts scanning the water from a little as 2.30 m to a maximum of 100 m. All information is sent to the receiver; an LCD displays monitor which fits snuggly into your hands and displays details about water depth, bottom approximate fish locations among a few other details. In addition, the display is backlit making it great or night fishing. Furthermore, the VT-FF001 can just as well be used for on-shore, off-shore, and ice-fishing too.
It comes with all the necessary mounting accessories and the rest of the product-goodies like manuals, etc.
The Venterior Portable Fish Finder VT-FF001 is compact
The transducer can be mounted multiple ways
​Just as well for ice-fishing
​Is backlit; good for night fishing and against glares
It can't detect still fishes or fishes that are too small
The receiver or monitor isn't waterproof
May malfunction in water too cold, choppy or muddy
​
2. Venterior Portable Fish Finder VT-FF001E
And if you want to move up a notch from the Venterior VT-FF001, then we have the VT-FF001E that made it to our list of the fish finders as well. Check it out.
This VT-FF001's upgrade is more or less identical to the former model for most parts. They share the same cable length, same range, same features and functions, same battery life, same beam angle and so on. But the VT-FF001E is not an upgrade for no reason; it has couple but very stark differences that makes all the difference. First of all, has a non-volatile memory. This means it can remember settings when you turn your finder off; great for automatic initiation! Second, the VT-FF001E can distinguish between small and big fishes; great for sieving your favorite fishes or target fish.
One thing that struck us was that despite being an upgrade to the VT-FF001, the VT-FF001E is retails for a lower price than the former! Maybe they hit the scale production jackpot or maybe because it's a new release; either way, we are definitely not mad about it!
The Venterior Portable Fish Finder VT-FF001E is compact
The transducer can be mounted multiple ways
​Just as well for ice-fishing
​Is backlit; good for night fishing and against glares
​It has a memory
Can detect fishes by size
The receiver or monitor isn't waterproof
May malfunction in water too cold, choppy or muddy
3. Erchang Sonar Fish Finder
Our quest for affordability and quality finders has brought us to the 3rd pick on our list of the fish finders for kayak: the Erchang Sonar fish Finder.
The Erchange fish finder has a wired transducer that uses a 25-ft long cable and a bobber to keep it afloat. However, you can also attach it to a beam on the hull. The receiver is 3-inch and white backlit; great against sun glares and for nigh fishing. The transducer emits single frequency and has a depth range from 2 feet to 328 feet. The beam is angled at 45 degrees and picks up info regarding the bottom contour, fish locations, rocks, weeds, etc, very fast. Among its many useful features is battery save mode and fish alarm.
However, the receiver isn't waterproof, and the display will automatically turn off for 5 minutes if it reads blank. In its defense on the other hand, The Erchang Sonar Fish Finder is deemed great for ice-fishing just as well for on and off-shore fishing.
The Erchang Sonar fish Finder is compact
Transducer can be mounted and used in various ways
​Is backlit and has a spacious screen size
Good for ice-fishing as well
Recover isn't waterproof
Isn't too reliable on extreme temperatures, choppy or muddy waters
Does not inform about fish size
4. Baby-Touch Digital fishing Barometer fish finder.
If compactness, affordability and portability is your thing, then our forth pick for the top 10 is everything you are looking for: the Baby-Touch Digital fishing Barometer fish finder.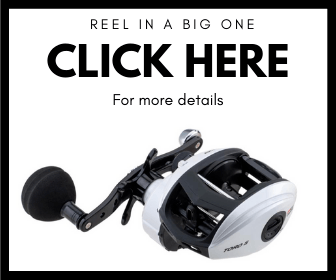 The Barometer fish finder is so compact you can wear it on your hands. . . …Yup! It's a full-on hand-watch slash finder that offers you a fully functional barometer for pressure sensing in 6 separate places, an altimeter for depth reading and thermometer for temperature reading. You also get a fish timer or reminder, and data recording for up to 3 days and Easy to Find Fish. In addition to these, the Barometer fish finder offers you an alarm, stopwatch, storm alarm (very cool, we know) and EL backlight which is very useful in the dark.
Now, it will obviously show you the time, weather, etc and etc too, and it may get you thinking that most fishing finders can do this so what's so special, right? Well, what's so special is its price and size. You get all the features most high-end finder gives you for a fraction of the price and size!
The Barometer fish finder is probably one of the most compact and puny finders out there
Offers a barometer, altimeter and thermometer
​Has features like fish alarm, weather forecast, storm alarm among many more
Is water resistant for up to 50 m
The temperature works only if you take it off and let it get used to the room temp for about an hour
5. Venterior Wireless Portable Fish Finder
We have looked at enough wired Venteriors. Now, we bring in a wireless Venterior fish finder on our list of the Bets Fish Finders For Kayaks.
This wireless fish finder comes with a super compact, ball-size transducer that you just simply throw into the water to start fishing with immediately. It uses a single frequency and a 90 degree beam angle to search as deep as 2 to 148 feet in height. All info is reported to the receiver which uses a 50 x 45 mm display size and is white backlit. The receiver is battery powered and requires 4 AAA batteries (not included) to work.
The Venterior Wireless Portable Fish Finder has a temperatures capacity of -20 to 70 degrees Celsius; meaning you can use it for ice-fishing alongside normal on and off-shore fishing. It can be used in both fresh and salt waters and can detect fishes as per their sizes.
The Venterior Wireless Portable Fish Finder is compact
​Can fish in both fresh and salt waters
​Can be used for ice fishing
Can size up fishes
Can't see the screen clearly under direct sunlight
Takes some time you get readings
​
6. ReelSonar iBobber Wireless Fish Finder
And now, we have for you, truly one of the best fish finders for kayak and your buck. It is the iBobber Wireless Fish Finder from ReelSonar and it here to catch you some trophy fishes!
This fish fonder is wireless, aka no cable fuss, no fidgeting. And since the sensor is a basically a ball-size globe, you throw or cast out on the water (no more than 100 feet) from the receiver. Speaking of which, because it's wireless, you will be using your own personal device like you phone, tablet and so on, over Bluetooth as your receiver. IBobber uses patented sonar technology, scans both fresh and salt waters up to 135 feet. Furthermore, the sensor has LED lights which mean it can just as well be used for night fishing other than ice fishing too. Your receiver, as in your device, will show everything you want to know include water temp, depth, etc, but the coolest feature is that you can see your fishes in Fish Mode which show you the fishes in intuitive fish icons; it also shows approximate sizes!
You also get its fishing app that's free for all on both iOS and Android devices. It lets you access maps, water depths, GPS, fish alarm, temperatures, fish ID, calendars fishing logs, and so much more. And for treats, you get pliers and weighing scale with it too!
The ReelSonar iBobber wireless fish finder is compact
​Can be used on both fresh and salt waters
​Uses patented sonar tech
​Has LED beacon lights on sensor
Comes with useful digital scale and pliers
Comes with a fishing app; free and iOS and Android compatible
The app chomps down on battery juice fast
Has a tendency to occasionally misread depth
Complained to have weak range
7. Venterior Portable Fish Finder VT-FF-002
And here's another Venterior wireless fish finders that made its way into our list of the fish finders for kayak. Let's see what it has in it for you.
The VT-FF-002 is entirely rechargeable: both the receiver and the transducer. The transducer uses single frequency to raid the waters from 2 feet to 120 feet. It has a sonar beam angle of 90 degrees and a temperature limit of -10 to 70 degrees Celsius; yes to ice-fishing. All info is directed to the finder's 50 x 45 mm display screen which is also white backlit meaning you can do night fishing well. Naturally, display will show you everything you need to know starting from water temp, depth, and approximate fish locations with fish icon and sizes, bottom contour and so on.
Keep in mind to choose English as your default language within 5 seconds after turning the receiver on.
The VT-FF-002 is lightweight and portable
Is entirely rechargeable
​Is backlit
Great for ice-fishing as well
Features fish icon and fish-sizing
Takes some time to show readings
Weak line attachment
Occasional glitches
8. MadBite FX3000 Fish Finder
The FX3000 from MadBite is next on our list of the fishfinders for kayaks and it has some pretty good moves to show you.
This wireless fish finder uses a globe transducer that you throw into the water; it's lightweight, compact and super portable. It has a depth range from 2 feet to 150 feet in height and uses up to 15 scans per second to scour out every little fish under its 90 degree conical coverage. The receiver 2.8-inch 512-colour display and offers multiple language selection among many other functions like water temp, depth, fish-sizing, zoom, etc. It also does a great job displaying even under intense sunlight.
The FX3000 is waterproof and rechargeable. However, keep in mind that the receiver must stay between 120 m from the transducer at all times to receive information.
The FX3000 is compact
Does up to 15 scans per second
​Sun-proof display
​Great battery life (upto 12 hours)
Is waterproof
Not ideal for ice-fishing
9. SignStek Portable Fish Finder
For our 9th pick, we have the SignStek Portable Fish Finder FF-003 on our list of the best fish finders.
This finder is a wired transducer which is powered by 4 AAA batteries (not included) and is kept afloat using a bobber. The receiver has a 2.8-inch TFT display with white LED; great for night fishing. The FF-003 has a depth range from 2 feet to 240 feet, show bottom contour and temperature among other info, and uses dual-frequency to scans the water extra thoroughly. In addition, the finder also offers you 100-level sensitivity setting and multi level depth range.
The FF-003 also features zoom, multiple language selection and fish-sizing among its many other features.
The FF-003 is compact
Uses dual frequencies
​Is backlit
Offers an okay range
Offer zoom and fish-sizing feature are offered among many others
Isn't too great for colder weathers; not for ice fishing
The Fish ID isn't deemed too reliable
10. Deep Smart Sonar PRO+
If you are happy along the lines of fish finder similar to the iBobber, then our final pick for the top sonar for kayaks will impress you yet again. It is the Deep Smart Sonar PRO+ and it is just the upgrade you need.
The Deep Smart Sonar PRO+ uses a sensor that's the size no larger than a tennis ball. All you have to do in fact is thread it, throw it and start fishing. It works over Wi-Fi and gives you an access to its fishing app: the Deeper App; all for free and compatible with Android and iOS devices. However, the great thing is that the app partially works offline as well. Either way, you get to enjoy all the latest fix-ups and perks of maps, calendars, day and night lights, weather, camera and so on, and on and on.. . . In addition to this, you will love to know that this tiny thing offers you dual frequency in fish finding which is amazing! It has a range of up to 100 m, 80 m depth range, 8X dynamic range, offers great target separation and scans as many as 15 times.
The Deep Smart Sonar PRO+ is good for on-shore and off-shore fishing, but you can just as well enjoy it on your ice-fishing trips and of course, on kayaks!
The Deep Smart Sonar PRO+ is compact
Uses dual frequency
​Has a fishing app for free
Powerful enough for ice-fishing
Short range
Many customer complained it only connected while charging
Tips and tricks:
1. If you are confused at the store, always ask for recommendation from the store rep for finders that match your kayak. It is therefore important to note your kayak's brand, make and model; it helps them recommend fish finders for you better and faster.
2. Check for warranty papers on finder that are expensive or don't look too promising.
3. Your fish finder may or may not come with a waterproof bag or pouch. Thus, don't wait for it. Purchase a large waterproof carrying bag at the checkout as well.
4. Try and test out a finder before purchasing it. Learn about all the feature and functions, format settings, memory, etc. There's no point regretting over a finder that didn't match your concept back at the store.
Conclusion
And with this it's a wrap! We have handed down to you one of the best ways way pick out the best fish finders for your through our comprehensive and consumer-smart buying guide. It will prepare you for all the challenges you will meet with when buying the finder. And for those who like to get straight to the point, we have narrowed and complied 10 of the best fish finders for kayaks for you to choose from. The list has everything from basic to fancy, affordable to expensive; a little something for everybody!
Go through our article carefully again and click on the product link in each review for a closer look. We hope you enjoyed reading so far. We will catch you soon, happy fishing!