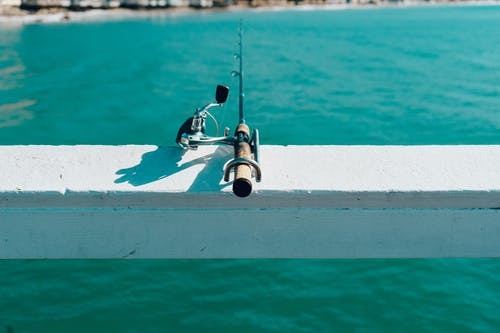 Types of Fish: The Ultimate Fishing Guide for Beginners
As a beginner, learning how to fish and catch different fish for the first time is a rewarding endeavor. The excitement of discovery and the thrill of the catch is exhilarating. Before you can fish, however, it is important to understand the supplies you need, the different angling you can do, and how to catch different types of fish. That is why we put together this ultimate guide for fishing beginners, to make your next fishing experience a breeze.
Fishing Supply Checklist
Benefits of Fishing
Before we delve into the essential fishing supplies you will need, it is worth mentioning some great benefits you can enjoy when engaging in this worthwhile sport.
Firstly, fishing is an amazing way to tamp down your stress levels. When life gets busy and you feel the stress building, going fishing can help you take a moment to stop and breathe. Plus, it is great to spend time outside and connect with your fellow fishing enthusiasts. Another good reason to learn how to catch different types of fish is the benefits you receive for your overall physical and mental state. Fishing can help put you in a mindful state and relax you, allowing you to focus on the task at hand. Also, fishing allows you to spend considerable amounts of time outdoors, keeping you moving and enjoying the sunshine.
Fishing is a wonderful way to make new friends and connect with current ones. Many anglers enjoy fishing with friends and meeting fellow enthusiasts while engaging in the sport. It is also a perfect group activity for friends and family. One of the main reasons anyone learns how to catch different types of fish is purely for fun. Fishing is not only great for your body and mind, but it is a fun way to get outside and enjoy yourself for a few hours. If you make a big catch, it only heightens the thrill of the moment.
The wonderful thing about different types of fishing is that anyone can learn these methods at any age. If you are afraid that it is too late to get started, take heart. You can always pick up the skills required to fish and it will enrich your recreational hobbies considerably.
Types of Fishing
Freshwater Fishing
---
There are quite a few different types of fishing you can enjoy, depending on your preference and the location you fish in. The first type of fishing is freshwater fishing.
You can do freshwater fishing in a stream, pond, lake, or river, and you can probably find a freshwater source near your home without trouble. Freshwater fishing is an excellent choice for beginner anglers as you do not need to bring along a lot of equipment and you can stay on dry land while you do it.
About 40 percent of all fish are from freshwater sources. Fish like trout, bass, catfish, salmon, walleye, and crappie are all freshwater fish. You can enjoy freshwater fishing from the shore or land, but you can do it from a bridge or boat too.
Saltwater Fishing
---
Also an excellent option for beginners, saltwater fishing can be done from a boat or on shore as you desire. Depending on the types of fish you are aiming for, you may need to bring particular equipment along to make a successful catch.
Talk with a local saltwater fishing expert before getting started. You can catch many types of fish in saltwater locations. Saltwater fishing on the beach is perfect for beginners and is extra fun to boot.
Shore Fishing
---
Shore fishing works in both freshwater and saltwater locations. You can catch fish from most shores, so the most important thing is to ask a local expert what types of fish are native to your location. That way, you can figure out the best bait to bring along.
Catch and Release Fishing
---
Catch and release fishing is when you fish for fun, but do not want to kill and eat your catch once you are done. So, when you make your grand catch, you throw the fish back into the water to swim another day.
Exert extra caution when engaging in catch and release fishing. Disengaging the hook from your catch is delicate work.
Fly Fishing
---
If you want to fly fish, you will require a special fly rod, reel, and artificial flies to get the job done. The great thing about fly fishing is you can do it in both freshwater and saltwater areas.
You may be required to do extra research and educate yourself regarding the equipment you will need when fly fishing for certain types of fish. Some techniques work better than others in fly fishing, so this is something to pay attention to.
Ice Fishing
---
If you do not mind catching various types of fish in cold weather, ice fishing might be the perfect fit for you. To go ice fishing, you must choose a location with a layer of ice you can walk on.
Brush up on special ice fishing techniques and invest in some additional equipment. For example, supplies like an ice auger to puncture holes through the ice and portable shelters to keep you warm and dry will be imperative.
Canoe Fishing
---
If you really want to connect with nature, canoe fishing is a good option for beginners too. You can enjoy the beauty of the water and surrounding topography, all while making a fantastic catch.
Before you go canoe fishing, understand how to launch, paddle, and land the canoe. Once you have those elements mastered, canoe fishing will be an easy transition.
Stand Up Paddle Board Fishing
---
For more competitive anglers, stand up paddle board fishing is an invigorating choice. It requires strong muscles and good balance, but you will work out all the muscles in your body before the catch is done.
Different Types of Fish & How to Catch Them
Largemouth Bass
Now you are an expert on all the essential supplies and types of fishing you can do, it is time to examine the different types of fish and how to catch them. The first is the largemouth bass. You will need a four to a seven-inch long plastic worm, size one to 10 worm hook, and some nails to balance out the weight.
The best place to fish for largemouth bass is in shallow ponds and lakes, close to foliage like laydown trees or lily pads. Covered areas like docks are another good spot to fish for largemouth bass.
Start by attaching the hook and line and inserting the hook in the center of your worm. Put a couple nails in the worm's end, so the worm will fall slowly and be an easy bite for the bass. Let the line go slack once it connects with the water. After your line reaches the bottom of the water, allow it to sit still for about 5 seconds.
Now, you need to tighten the slack and brush the worm towards the surface by raising the rod. Allow the worm to go back into the water with a slack line. Repeat this process five or six times for every cast, then reel in and cast the worm out again.
Once the large water bass bites, you will sense a tick on your line or see your line float over to the side. Whenever either of these events occurs, tighten the slack in your line, snap the rod so the hook is set, and reel in your catch.
Trout and Smallmouth Bass
To catch types of fish like trout and smallmouth bass, use a two-inch tackle running four feet or less. The tackle should have a crawfish or minnow colored appearance.
The best locations to catch trout and smallmouth bass are in rivers and clear streams where the currents meet. Areas behind laydown trees and boulders where the rapids start and end are good spots. Trout usually live in cold streams, particularly in mountainous areas, while smallmouth live in warmer waters. The small crankbaits you will use appear to be minnows in the water or crawfish if they collide with rocks.
To start, cast your crankbait upstream and put the bait down towards the current, reeling in with even movements. These fish usually hide around the changing tides, so put your bait in these areas to make a better catch.
You can drag your lure through rocky and tree-covered areas in the water, and pause after each. You will get the most bites as you start and stop dragging your lure.
Panfish
Panfish include types of fish like sunfish, bluegill, and crappie. You will need to use one-inch jigs for a tackle. The best areas to catch these types of fish are shallow lakes and ponds, near covered areas like largemouth bass.
Bluegill and sunfish gather near covered areas in shallow water sources starting in the late spring and going through the summer. You can locate a spawning bed by wearing polarized fishing glasses and spotting clusters of 10 to 50 circles. The circles should be about the size of a dinner plate.
Take your small jig and attach them to a four to eight-pound test line. Cast your jig in the shallow area near the logs, weeds, and rocks and allow it to sink to the bottom. Tug at the jig gently and pull the bait partially back towards the boat or shore.
You will probably find that bright, eye-catching jigs will work best because crappie and panfish are drawn to these kinds of baits. Jigs with silver, pink, yellow, or orange colors are great options. You might find that the material the jig is made from matters too, such as plastic vs. tinsel.
Carp and Catfish
For carp, catfish, and all other types of fish, use a live minnow rather than a worm. You will need a hook, bobber, and split-shot sinkers too. Fish in a lake, pond, or river of your choice. Cast repeatedly in your preferred spot to find the best cluster of fish.
Start by attaching the hook to your line and securing a 12 to 36-inch bobber above the hook. Next, attach the split-shot sinker to the line beneath the bobber. You may have to use more than one if your sinker and bobber are large enough.
Attach the minnow to your hook. Make sure the minnow is secured, so it does not fly off the hook when you cast it. Next, cast the minnow and let it float in the current.
Cast upstream so the minnow and bobber gravitate towards the fish. Make sure you wait until after the bobber disappears beneath the surface of the water before you set your hook.
Conclusion
Learning how to catch different types of fish and understanding the gear you will require is the most important thing you can do before you begin the sport. Remember to get your fishing license, make sure your tackle box is organized and fully stocked, select the type of fishing you want to do, and identify the fish local to the area you will catch in.
Last update on 2021-03-04 / Affiliate links / Images from Amazon Product Advertising API