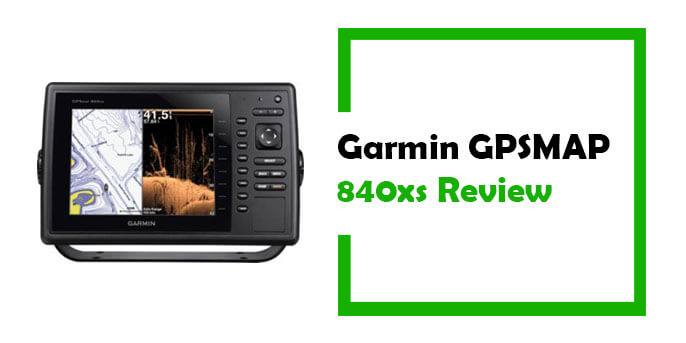 Garmin 840xs Review - Fish Finder Guide
Fishing season is here and we know you are looking for a great fish finder for your fishing trips. Therefore, we have decided to dedicate our article today to carrying out a full-on and detailed Garmin GPSMAP 840xs review.
Why we chose the Garmin GPSMAP 840xs over other finders is simple: it's very hyped over, was highly requested of from us and is definitely on the higher-end spectrum of the chart. We are therefore keen to make sure you know how worthy and justified all the buzz about this fish finder really is. Will it meet your standards or will it fall short? Let's find out!
Garmin Garmin 840xs Review
Garmin GPSMAP 840xs at a glance
At very first sight, the Garmin GPSMAP 840xs finder looks very promising. It is filled to the brim with the latest sonar technologies (we will look over them shortly), is full of useful features, and built to perform.
However, one thing that has to be said is that this finder is definitely not as lightweight as you would expect it to be. It weighs somewhere around 3.5 pounds (or 1 kilogram) and measures 11.5 x 7.4 x 2.9 inches in dimensions. Here's a list of accessories and parts you will be receiving with the purchase:
GPSMAP 840xs
4-pin DownVu transducer with transom mount and trolling motor mount
​Bail mount
​Flush mount
​Protective cover, and
​Documentations
Power cable
Right of the bat, we must give the finder some points for including a much needed protective cover. Moreover, as you can see from the list above, you get several transducer mounts, which give away that you can mount it in that many ways. Also, the fact that it is wireless makes things only better from here.
Features of the GPSMAP 840xs fish finder
Sonar
The GPSMAP 840xs finder utilizes dual frequencies of 50k Hz and 200k Hz. In addition, it also facilitates dual beams of 77k Hz and 200k Hz.
However, the most coveted sonar feature on the GPSMAP 840xs finder is the built-in CHIRP technology. This form of emission relies on sending several high and low frequencies into the water instead of just 1. Consequently, the results far clear and accurate images and readings with advanced target separation.
Water types and depth range
Never pick or settle for a fish finder without knowing the type of water it has been designed to be used on.
On that note, we have a little problem with the GPSMAP 840xs finder since it caters to only salt-water anglers. It is a little bit of a letdown that we can't use it on fresh waters since we have very well previously seen many finders which are in fact, less costly than the GPSMAP 840xs and that work in both fresh and salt waters.
Anyway, moving on.. . .Depending on transducer you get with the GPSMAP 840xs finder, you will be able to read up to 1750 feet deep in salt water on 50k Hz(Garmin dual frequency transducer) at 500W and up to 2700 feet on 50k Hz (Airmar B260 transducer) at 1000W.
Display
The display features on the GPSMAP 840xs finder truly demands admiration, to say the least. First, you get a whooping 8-inch SVGA display screen with 800 X 600 resolutions. Second, the display monitor is adorned with buttons that let you navigate and makes adjustments in a moment!
Nevertheless, it doesn't end just yet. You furthermore have the convenience of scanning the waters side ways and down under since it offers SideVu and ClearVu as well. These features make viewing so much more intuitive and flexible due to you having maximum control of the way the transducer sees the water!
However, one complaint we must put out is that the receiver is water-resistant but not waterproof, which is a little absurd if you ask us since it is always likely to be near waters. On the contrary however, it comes with a protective cover so it does somewhat make up for it.
GPS and Maps
The main attraction of the GPSMAP 840xs fish finder is its advanced and innovative GPS, which work hand-in-hand with other applications to make off-shore fishing safe, effective and smart.
In fact, one neat info that we have been waiting to share with you on our Garmin GPSMAP 840xs review is that it comes with preloaded maps. You have BlueChart® g2 for coastal maps and LakeVu for inland maps. Consequently, this makes fishing around free waters heaps more convenient and effective since you know where all the best spots are.
Furthermore, you also have waypoints that take care of you fishing locations. You can now easily fix and mark locations that you like, dislike, would like to go to or have visited previously. Easy!
Memory
Now since there are so much data that the GPSMAP 840xs finder gives you access to, you will probably need some place to store it too, right? Well, this fish finder accepts data cards to hold all your valuable information.
In fact, it doesn't offer just one slot. You will get 2 SD card slots for storage.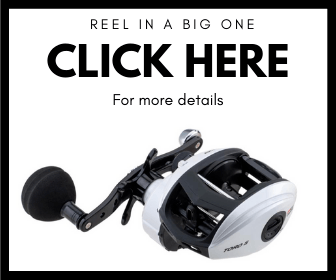 Some mentionable features
Water temp, log graph
Sonar history rewind
​Chartplotter
Bottom lock, and so on
FAQ
1. "Which year's model are we looking at?"
Answer: We are reviewing the model for 2014.
2. "Which transducer does it use?"
Answer: It uses the 77/200 kHz HD-ID™/DownVü™ transducer.
Pros:
The Garmin GPSMAP 840xs finder is wireless
Uses CHIRP tech,dual beam and dual frequencies
​Can be mounted several ways
​Is water resistant
​Has great display features
Offers GPS, preloaded maps and waypoints
Accepts SD memory cards
Receiver isn't waterproof
Works on salt water only
Side imaging didn't press a few users
Conclusion
The Garmin GPSMAP 840xs is undoubtedly one of the best fish finder. It is powerful, effective and very intuitive. However, there are clearly some cracks in the glory of this finder. On the other hand, we must say that these flaws aren't too dramatic, but we probably expected more perfection for the price we are buying it for. However, the Garmin GPSMAP 840xs is still very advanced in technology and features which almost makes up for it. It is probably not the best you will ever use but you do get proper quality performance at the end of the day. In other words, it's a safe buy. Recommended.
This concludes our Garmin GPSMAP 840xs review. Click the product link for more details. See you next time!