Minn Kota Terrova Review
If you are looking for a trolling motor for your boat, then you have come to the perfect place because we that is exactly what we intend to get you today. The Minn Kota Terrova trolling motor has been making the rounds for quite a while now so we think the Minn Kota Terrova review is highly overdue on our part.
We well do a very detailed review for you today to see if the Minn Kota Terrova trolling motor is worth your precious money and time. Let's not waste any more time and get right to it!
Minn Kota Terrova Trolling Motors Review- First impressions:
The Minn Kota Terrova motors will stand out, and stand above the rest. These trolling motors are unique in a way that they can use a foot pedal and wireless CoPilot or i-Pilot at the same time. In addition, these models also have a very user-friendly lever for single-hand stowing with lift assist that offer you various thrust options. Here's a list of the accessories you get with the purchase:
Foot pedal and/or i-Pilot remote controller (depending on the model you select)
Heading sensor
​Power leads
​Mounting hardware
User's manual
The Minn Kota Terrova trolling motors are deemed reliable, high quality and performance-oriented products by most users. But, we are not here to settle for words of the mouth; we will find out soon if the Minn Kota Terrova is any good at all or just a hype soon enough!
Features
Motor
Let's start off by looking over at the very essence of a trolling motor: its motor!
The motors on the Minn Kota Terrova models are honestly nothing short of an investment for your boat. First of all, it offers you variable speed with infinite speed controls, which in our opinion is a notch above fixed speed setting because you can enjoy infinite speed settings to your liking.
Second, you have an electric foot pedal that comes with a cord that is about 18 feet long.
Third, the lift assist eliminates the needs to haul your motor in and out, out and in of the water all day long. You will get either a gas-charged piston or a spring-loaded one (depending on the model) that makes stowing the motor so much easier and lighter.
Next, the composite shaft is made out of materials that is stronger than steel. It is far more flexible and reliable since they come with a lifetime guaranty against corrosions, breakage, kink, and so on.
And finally, some other very noteworthy features included on the motor are digital maximize, built-in battery gauge, heading sensor, Bluetooth Smartphone app and a weed-less wedge propeller.
Shafts, Thrust and Weight
Okay, so, your Minn Kota Terrova trolling motors come with 2 models (or lengths) for the 55 motors. One with the 45-inch shaft and the other with a 54-inch long shaft.
Shaft guide
If the distance from your boat's bow to the waterline is from 16 to 22 inches, then choose the 45-inch long shaft.
And if the distance from the bow to the waterline is from 22 to 28 inches, then choose the 54-ich long shaft.
As for thrust, this feature is crucial for the success of your trolling experience. It all boils down to the height and weight of your boat when it comes to thrust, and we will guide you through rough estimations of your ideal choice. The Minn Kota Terrova offers trust options of 55 lb, 80 lb and 112 lb. Here is what you should look for:
Thrust against weight guide
For boats measuring 17 to 18 feet in length and weighing around 2750 pounds, we recommend a 55 lb thrust level.
For thrust of 80 pound, boats measuring 21 feet and weighing 4000 pounds are fine.
Similarly, for boats measuring over 22 feet and weighing a little over 5000 pounds, thrust of 112 should be good enough.
Water Type
Water type will basically tell you about the water you should use your motor in. And the Minn Kota Terrova models are specified for fresh water use ONLY.
This is a big let down since many of our readers look for salt-water motors as well. Are we too happy about that? Nope. Not one bit. But does it take away from the credibility of the Minn Kota Terrova? Not at all.
Upgrades
On the other hand however, may this will cheer you up. The Minn Kota Terrova models let you upgrade your trolling motors with the most state-of-the-art and sophisticated features like the i-Pilot's advanced and integrated GPS powered-boat control. You will not only control your boat but you can also just as easily position it, track your favorite locations and record tracks!
Mounting
With the lift assist, stowing the trolling motor has already become heaps easier. What you have left to do is bolt the motor directly to the bow using the hardware now.
Here's what you'll need for complete set-up

1 marine battery (12 V)
Battery charger
Circuit breaker (not essential but is recommended)
You can wire the Terrova 55 directly to the power batteries, but they can be used alongside plug and receptacle for an improved experience; easier to install and remove. Furthermore, to protect your motor from damage, use a circuit breaker if you can.
Warranty
We did mention that you will enjoy a lifetime guaranty with the motor's shaft. In addition to this however, you will also get a 2-year warranty that covers you against any defects from the manufacturer. Moreover, hundreds of company service centers also honor this warranty across the country.
Things we liked in the Minn Kota Terrova 55 motor
Our review will never do justice to the sheer power of this trolloing motor. With a design and concept so thought after, the results are high satisfactory. It is strong, reliable, uses great construction materials, and offers amazing security deals to name a few.
However, the feature that takes the cake has to be how intuitive the motor's i-Pilot is. This thing can change the way you troll and tread the waters forever! And to add to that, you enjoy GPS and sonar facilities as well.
What we didn't like
The fact that a trolling motor coming from a house and design so prestigious in the motor industry did not think to cater to salt waters is .. . .well, disappointing.
But we are willing to overlook this partially because we are yet to review a product that is spotless, and the Minn Kota Terrova get darn close!
Frequently Asked Questions (FAQ)
1. How long is the approximate running time with the Minn Kota Terrova motor on full throttle?
Answer: Great question! On full throttle, we would say the running time is around 2 hours which is not too shabby. But, just for your curiosity's sake, it runs about 4 hours with 50% open, and a staggering 20+ hours at slow speed.
2. What is the amperage that the motors draw at maximum speed?
Answer: The amperage draw is a good 50 amps at max speed.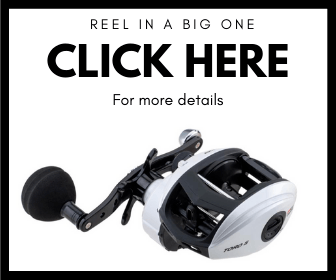 3. Does the shaft of the Minn Kota Terrova trolling motor go up and down as much I'd like it to?
Answer: You'll be very happy to know that the shaft of Terrova models have an adjustable depth collar that makes it very easy for you to adjust the height depth. You can set how deep or how high the shaft and the propeller sit under the water.
However, you may want to keep the shaft at least 12 inches under the water line. This gives you optimum power while remaining as quiet as possible so that the fishes don't get scared away.
Overview of the Minn Kota Terrova Trolling Motor
Pros:
The Minn Kota Terrova trolling motor is different from the rest as it enables both foot pedal and wireless i-Pilot
​Easy to install
​Comes in 2 shafts lengths
​Adjustable shaft length
​Offers smart upgrades
Powerful motor
Comes with a lifetime warranty on its composite shaft, and a 2-year warranty on the entire motor
The Minn Kota Terrova trolling motor is specifically made and designed for use in fresh waters only
Conclusion
Using a good trolling motor can transform your entire experience on the boat. And so far in our review, we have seen this motor do nothing but the best. Yes, the saltwater sailor may not be able to enjoy this quality product, but we can let this off the hook since it isn't a problem too dramatic. On the other hand, you have to consider the plus side and advantages you enjoy from it: its powerful, durable, adjustable and very reliable. In conclusion, we would say the Minn Kota Terrova trolling motor is going to be a fantastic buy. We highly recommend it.
This concludes our Minn Kota Terrova review today. And remember: go through each section and point carefully before jumping in. We will see you next time!