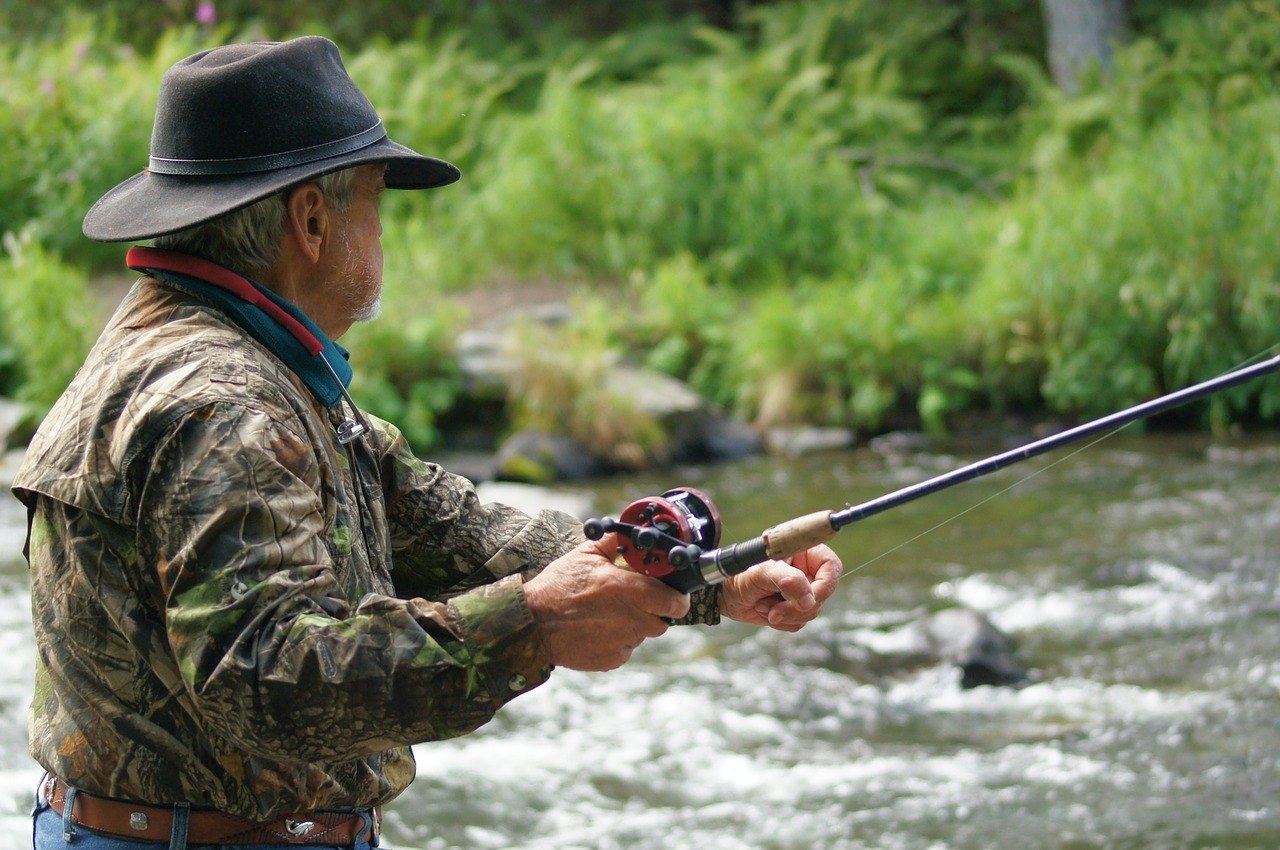 Sage Fly Rods: The Top 8 in the Market
Whether you are a fly fishing pro or a budding angler, you have probably heard of the premier fly rod manufacturer Sage. For newbies and seasoned fly fishing enthusiasts alike, Sage fly rods are the best of the best in terms of quality, casting distance, and durability.
Sage Fly Rods Comparison Table
Since its conception in 1980, Sage has lived up to its promise to sell only superior fly rods made from the best materials and meeting expert specs. To help you make your next fly fishing venture nothing short of a world-class experience, allow us to recommend 8 of the best Sage fly rods of 2018 that you will want to go out and buy today.
Sage Fly Rods FAQ
1. What Are Sage Fly Rods?
Sage fly rods are the top in the business, having an impressive 75 world records to their name in the International Game Fish Association's World Record Game Fishes log. Sage manufactures their rods from only the best materials while enacting key conservation efforts to stay environmentally friendly.
A few of their most notable achievements include working with Redington and RIO to combat Alaska's Pebble Mine in Bristol Bay and reducing print resources to draw consumers to the web. Founded by rod expert Don Green in 1980, Sage has developed its rods alongside industry legends like Grizzly and Fenwick rod companies.
2. What Do Sage Fly Rods Do?
Sage fly rods are made to improve your cast, help you fish better, and enhance the enjoyment of your fly-fishing experience like never before. They sell everything from the Reserve Power rod to offer you longer than ever casts to graphite rods like the Graphite III RPL fly rod.
Anglers focusing on light lines need not feel left out as Sage has quality offerings like their LL Series 2-5-weight rods. For saltwater fly-fishing, they even created the RPLX fly rod, along with spey and European inspired double handed rods for anglers who like to cast with both hands.
3. What Should You Look for When Purchasing a Sage Fly Rod?
There are several things you should keep an eye out for when in the market for Sage fly rods. For quicker action when casting, look for stiffer rods that will offer you more power with every movement.
Pay attention to the cast distance the rod is best at and how it reacts to the angler's touch. You want to pick a rod that has multipurpose functionalities for all your angling needs. Alternatively, if you delve into more specialized areas of fly-fishing, you could choose a highly specialized rod to suit your preferences.
Finally, it is important to consider the feeling of the rod when casting, or the kickback your hand experiences after each action. You want rods that have been found tried and true for stiffness to give you plenty of power without pushing against your hand too much.
4. Where Can You Buy Them?
You can purchase Sage Fly Rods directly from the manufacturer website, through the catalog, or via approved retailers. We have included Amazon links below each of the Sage fly rods reviewed so you can purchase the one you like best with ease.
How We Reviewed
We reviewed the following Sage fly rods based on their unique features, pros, cons, price, purchase accessibility, and warranty. We put each of these Sage fly rods through a stringent review process to ensure they offered the most versatile options in terms of casting distance, user power, and stiffness.
We wanted to pick selections that did not have too much kickback after each cast, so you can transition from one action to the next with ease.
Overall Price Range of Sage Fly Rods
The following sage fly rods range in price from around $300.00 up to approximately $1,200.00. The rod size you select is one of the greatest determinants of price. Also, choosing a rod with more specialized features and purposes could come at a higher price point than standard offerings.
What We Reviewed
Features
The first of the Sage fly rods on our list is the Sage Igniter. Sage sells their Igniter models for both freshwater and saltwater fishing. They offer impressive power and speed functionalities but are easy and light to use.
They make casting more enjoyable while ensuring you have plenty of stability to work with in the case of windy weather. You can cast many lines with the Igniter, with the 4, 5, and 6-weight models giving you incredible distance and loop control. You can use heavier lines on the Igniter too, so you need not feel limited with this option.
The Igniter saltwater version is just as magnificent in terms of power, the longevity of use, and lightweight casting. The materials and taper of the rod give it its casting power rather than unnecessary thickness.
Features
This next series of the Sage fly rods is made to please an array of anglers engaging in both saltwater and freshwater fly-fishing. They can cast and load from any point with a lightweight feel, sharp accuracy, and absolute speed. They also allow for quick, versatile actions.
The best part is, these Sage fly rods will handle just about any line you pick to cast any distance, no matter what technique you use. If you are tired of too much feedback with your fly rods, the Sage X Series offers rods that are sensitive and easy on the hand.
Features
The next selection on our list of the best Sage fly rods is the Sage Mod, with unparalleled accuracy and lightweight touch. The Mod rod features specialized Konnetic Technology to offer enhanced stability to the rod.
This rod is meant for medium speed action rather than slow or fast, but this means it is more steady when in use. You can use the Sage Mod for an array of fly-fishing purposes, including dry fly-fishing and wade fishing. The one downside of the Mod is that they limit it to 5 models, all of which are 9 feet in length.
Features
Our next Sage fly rod selection is the Sage Little One, a series of rods derived from the original One family of rods. Featuring Konnetic Technology for optimal stabilization, these are a great option for laser loops.
The Little One models only come in 8 feet, 2-inch specifications, but they are lightweight and simple to use for anglers of all proficiency levels. This series fishes like a dream in creeks but is less specialized than other models.
Features
Some of the more cost effective Sage fly rods on our list, the Sage Pulse models still feature optimal casting lengths and attractive aesthetics. While some models are less efficient than others, the 8 feet, 6-inch models are the best for casting versatility and wrist action.
You can also use Sage Pulse models with an array of lines, including the SA MPX and Rio InTouch Gold.
Features
If you are just starting out with Sage fly rods and do not want to invest too much just yet, the Sage Foundation is a good option for beginners. It is the most budget-friendly selection on our list but still serves its purpose, offering good casting lengths and minimal feedback.
It features graphite materials with a hard chrome tip-top and snake guides. It also has ceramic stripper guides and an anodized aluminum reel seat.
Features
This Sage fly rod series has fast action speeds with mighty butt sections and tips. If you tried the original Salt Series and were unimpressed with the weakness in light lines and stiffness in heavy ones, the Sage Salt HD models offer you the best of both worlds.
Their stabilized butt sections are perfect for heavy fish in saltwater areas while still offering speedy angling action. They are much easier for anglers to cast than other models and are well suited to a nice array of fly lines to suit your needs.
Features
Our final Sage fly rod series is Sage Motive. They come in at a nice, median price range with excellent longevity of use and impressive performance for saltwater fishing.
Sage Motive's backbone leaves a few elements to be desired when compared with other models like the Salt ones, but they load and shoot with ease. Also, the Motive has a nice feel, very quick line speed, and sharp accuracy.
In our humble opinion, the best Sage Motive model is the 890-4 Motive, but you can select the one your heart desires. If you want the best angling speed and precision, we suggest picking lines such as the Rio Permit, Rio Bonefish, Rio Tarpon, or SA Tarpon.
The Verdict
When searching for the best sage fly rods to fit your angling needs, determine what your purpose will be, if you adhere to any specialized techniques, whether you will fish in saltwater or freshwater areas, and how often you intend to fly fish. This will help you determine the weight, feel, line distance, and ultimately, the model that works best for you. Consider the touch of the rod when choosing your Sage fly rod model, to make sure that your selection responds aptly to angler input while maintaining razor-sharp accuracy.
If you are just starting out with angling and want to purchase a quality rod without breaking the bank, consider Sage Foundation or Sage Motive. Alternatively, if you are an angling pro and want to invest in a new rod, you cannot go wrong with the Sage Igniter or Sage Little One. For our favorite picks that come in at a more median price point, we would recommend Sage Pulse or the Sage X Series.
Last update on 2021-01-16 / Affiliate links / Images from Amazon Product Advertising API