2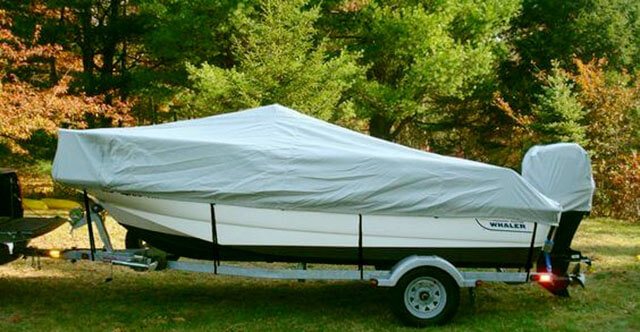 10 Best Boat Covers – Protect Your Boat The Best Way!
Boats have a wide array of uses. From recreational use to fishing and traveling, they are very versatile. Cleaning your boat often to remove dirt and other debris is one great way of maintaining it. However, to preserve the structural integrity of your boat, you have to do more than cleaning. Elements like the sun, rain, wind and snow can slowly cause wear and tear in your boat. These elements will cause cracks, fading and even overall dullness in your boat. To overcome this challenge, finding a good boat cover is the solution.
​With a good cover, you do not have to worry about the effects of the sun, rain, wind or snow; among many others. You effectively protect it while promoting durability. Thankfully, there are so many boat cover options in the market. Choosing the right kind is your best bet for a superior service. But which boat cover is the best? This is a comprehensive review that gives you the top 10 boat covers to get. This list is compiled after considering the features, functions and reviews by customers. To this end, this is a list of the top-rated boat covers anywhere.
10 Best Boat Covers - Compare Chart
| | | | |
| --- | --- | --- | --- |
| | | | |
| | | | |
| | | 600d marine grade polyester | |
| | | | |
| | | | |
| | | | |
| | | | |
| | | | |
| | | | |
| | | Silver Coated Heavy Duty 100% Polyester | |
List of the Top 10 Boat Covers
1. StormPro Heavy Duty Boat Cover
This cover is available in different models that will fit your boat. In addition to the marine grade material, the seams of the cover are double stitched and interlocking. The thread used is also high grade to promote durability. Trailerability and fitting are made easy using this cover; this is because of the integrated trap system employed. If you are looking for all weather protection for your boat, this is an ideal cover. It comes with additions like a mesh storage bag and multiple adjustable straps with a warranty of 2 years.
The main benefits of this boat cover is the effectiveness. It will protect from all manner of scratches and the elements. It is strong and reliable at the same time. When you are facing harsh winds, this cover will stay put as well. Also, installing the cover is very easy and can be done in under a minute. It also protects from the effects of UV rays while providing breath-ability. With this cover, it is hard for both heat and moisture to build up. A huge number of verified purchase reviews reveal that many users have found this product to be of very high quality.
Key Features and Benefits
2. Classic Accessories Stellex Cover for Utility Fishing Boats
This is yet another cover that packs a host of wonderful features. To begin with, this product will fit perfectly owing to its elastic cord. When you want to remove quickly, the quick-release buckles will make it very simple for you. The straps are also adjustable to make fitting and trailering even better. With this product, there will be enough room for bow rails and running rails. This is made possible by the full cut design. The cover comes with a storage bag to improve handling. To secure your cover, the tie straps that are heavy duty will come into play. They also improve the fit.
You can use this cover whether or not your boat has a windshield. All the elements including sun, rain and dirt will not harm your boat at all. With a superior waterproof ability, this cover will keep at bay any water and wind. If you are worried about creeping bugs, you can be sure that this product will protect in a superior manner. This is after all one of the leading cover choice by consumers. The product also comes with a 4 year warranty to keep your mind at ease.
Key Features and Benefits
3. AmazonBasics Boat Cover for V-Hull Runabouts and Bass Boats
This cover is one of the most sturdy and durable in the market. This is because it is made using 600 denier marine grade polyester canvas. The fabric is not choking at all, it is highly breathable and will keep away mildew, mold and even dampness. The design is made for the purpose of keeping moister and water at bay. For a very firm fit, this product is enhanced with great hold down straps to tie down the cover. In addition, users will experience a very snug fit thanks to the drawstring at the lower section of the cover. It works very well for the boats sizes mentioned above.
Despite this product being made from heavy duty canvas, many users have expressed great satisfaction at how light the cover feels. Fitting the product does not need any special knowledge. You can do it in a few seconds and do not need any equipment. After securing the cover down with the adjustable straps, you will be good to go. This is again one of the most popular boats covers in the market. This cover is great for storage, trailering and mooring. The fabric enjoys a double coating of polyurethane to ensure superior UV protection for your boat. The product is not just highly affordable but is durable as well.
Key Features and Benefits
4. Budge 600 Denier Boat Cover
The 600 denier polyester works to make the product sturdy and highly durable. With its heavy duty abilities, you can say goodbye to elements like dirt, droppings, leaves, dust, wind, snow, sun and rain; among others. Also, you do not have to worry about your upholstery fading thanks to the excellent UV protection provided by this cover. To this end, you can maintain the quality of your boat for better durability. To ensure proper fit and great harnessing, there are buckles and straps that facilitate this.
Installing this cover is very easy and works on most boats out there. The design is simple and installation can be done quickly. In addition to being 100% waterproof, this cover will effectively prevent condensation. In turn, this will keep away any mildew and mold formation. Also, condensation has been seen to harm the structural integrity of the boat; and you can put your mind at ease this way. This grey cover is highly versatile and will give you full value for money. With so many positive user reviews, this cover is among the best in the market today.
Key Features and Benefits
5. Classic Accessories Trailerable Boat Cover with Cam Buckle for Utility Fishing Boats
Harnessing for this boat cover is made very easy owing to the 18 meter belt featured. The cover is sturdy and durable because it spots a PU coating and 600 denier woven polyester fabric. In this respect, performance and strength are boosted. The canvas is also a marine grade and this means that it delivers the best sun-proofing, wind-proofing and waterproofing. The bottom of the helm is elastic which makes fitting easier. Also, removal is an easy task and can be done quickly. The strength is reinforced by the double stitching design. The product comes with a bag for easy portability as well as storage.
Most users love the size of the cover. This is because it covers the boat in a better way keeping all the harmful factors away. The long belt of 18 meters goes round the boat to ensure security and firmness. Hems are custom owing to elasticity; this cover also has a smooth interior. This way, your boat's surface will not be harmed in any way. Keep in mind that this is one of the cheapest covers in the market. This goes to show that there are no compromises where quality is concerned. You can actually save money while getting something that will work very well for your boat.
Key Features and Benefits
6. Classic Accessories DryGuard Heavy Duty Boat Cover
When you are looking for a strong and durable heavy duty cover, this is a very good option. The canvas is marine grade ensuring top protection. Because of its waterproof abilities, this cover is great for keeping away the rain, wind and others. Despite this being heavy duty canvas, the material is light weight. Removing and installing is easy and can be done by a single person. Because the material is breathable, you do not have to worry about condensation in hot weather. Your boat stays cool to ensure proper protection.
This cover has been on the best seller list in the market for a while. This is because users have discovered the unparalleled features that provide great boat coverage. All the features mentioned here work together to ensure that the boat is preserved in a powerful way. The cover is available for all manner of boats including bass boats, V-Hull and utility. For the price, you can be sure that you are getting value for money with this product.
Key Features and Benefits
7. MSC Heavy Duty 600D Marine Grade Cover
This cover comes with a high quality lasting PU coating; which plays a role in prolonging the longevity of the boat. The 600 denier marine grade canvas makes the cover last longer; while maintaining optimal strength. Because the cover design is versatile, it can be used for a number of things including storage, mooring and trailering or highway travel. Protection from the sun is ensured with great UV blockage ability. With this cover, you do not have to worry about mold or mildew.
This is one of the few covers that comes with an assortment of color options. You get a chance to showcase your personality while adding beauty to your boat cover. You can choose pacific blue, forest green, navy; among others. It also comes in many models to ensure that the type of boat you have is catered to. Choosing the various sizes will see you find the right fit. Also, the price points are varied and you can choose something within your budget range. There are many satisfied customers going by the rate of positive reviews by users. Many have invested in this product with satisfactory results.
Key Features and Benefits
8. Classic Accessories Stellex Boat Cover 14' - 16' L up to 90" W
This heavy duty cover is highly versatile in its function. It can be used for highway travel, and long term storage. It is fitted with marine grade accessories to ensure durability and strength. With an extra Lunex fabric fitted therein, this cover is made for all weather while keeping UV rays and mildew away. It features a support pole which further ensures that water pooling is discouraged. The mechanism also facilitates reduction of wind pressure while allowing for moisture from the inside to escape. The cover fits in a custom manner on your boat, thanks to the elastic cord therein.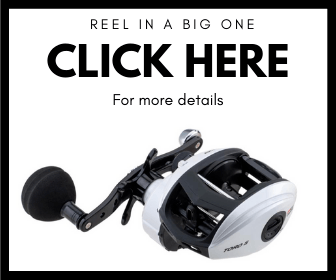 It comes with a accessories including a storage bag, tie down straps; among others. It spots a very unique design with unique stitching. This plays a role in making the cover more sturdy. The product will ensure that your boat does not corrode in any way. Installation and removal can be done fast without any hassle. This is an ideal product when you are looking for that heavy duty cover solution for your boat. There are many sizes and color options to select from.
Key Features and Benefits
9. Komo Covers Heavy Duty Trailerable Cover
Many people love this cover because of the trailerability. Also, it is appealing to the eye and can fit most boats. It is made using an assortment of fabrics to ensure that the cover is both sturdy and durable. The cover is also widely available and highly rated by the users. It is one of the most affordable covers when you are considering trailerable options. Anyone can fit this cover making it easy to use. The fabric stitching is top notch and the cover is available in many dimensions.
Key Features and Benefits
10. iCover Trailerable Boat Cover with Silver Reflector
This is one of the most versatile boat covers in the market. You can choose dimensions suitable for your boat. It can be used for all manner of boat types including fishing, V-Hull, bass boats and more. It's silver coated heavy duty cover is highly notable and attractive. As a marine grade canvas, it is waterproof, UV and mildew resistant. The fitting can also be done snugly thanks to the elasticated cord and the integrated buckle with adjustable strap.
It comes with a large bag for storage and tie down straps for better harnessing. This is one of the most affordable covers in the market. It is also worth adding that quality has not been compromised going by the many users reviews available.
Key Features and Benefits
Tips for Choosing the Ideal Boat Cover
Before ordering your boat cover, there are several things that you must consider. At the end of the day, you want a product that serves you effectively. You also want to get full value for your money. To this end, the following factors must be considered to land on the best product.
The primary factor to look at is the composition of the cover. Are the materials marine grade? What type of canvas is used and it is durable? Some covers will have combinations of fabric and this can prove to provide even better protection for your boat. The material must have proven abilities to serve its purpose. Not knowing this information will lead to speculation. Always choose materials that are superior. Some times, this may have a cost implication. Above all, you want a high quality product that can protect your boat for the longer term.
Most boat covers will come with specified sizes and types. You must look at the various options and see which cover fits your boat. Do not assume that every cover will work for your boat. Before buying, you must confirm the dimensions so that you are not shocked later. In addition, some covers will give you color and design options. Choose a color that speaks to you. One that adds personality to your boat. For covers that come in one color, consider their protection abilities and decide whether the one color is satisfactory. Also, many covers can serve many roles like highway travel, mooring and storage. If you want something versatile, be specific while choosing.
Ability to withstand elements
First, you want a cover that has excellent waterproofing abilities. You also want something that can protect from the wind, sun, dirt, dust, droppings; the list goes on. Mildew and mold are other dangers that you must be aware of. With a good grade material, all the above problems can be solved easily. However, you must confirm that the cover can indeed withstand all the elements you have in mind. If you are looking for something to protect from snow, you might opt for a heavy duty cover for your boat. If you want UV rays protection make sure that there are features in the cover that provide for this. Otherwise, the whole idea of having a cover is for protection from harm.
Many boast covers that are poorly made will start to burst at the seams. To this end, these connections must be strong and durable. Look at the kind of stitching done and see whether it is strong enough. Double stitching is known to provide even better strength for the seams. Most covers will ensure that the mechanism therein will withstand the stress for a longer lasting product. Therefore, be very keen on what the seams are made of and how they connect.
A boat cover must be tied down firmly after installation. The grip must be sturdy to ensure that the wind does not reap the entire cover off. Tying cords and other mechanisms are used to ensure proper harnessing. Look for covers that have extra features to ensure this. Some covers will have very long cords that go around the whole boat. Being very keen on this mechanism will save you a lot of regret later. Choose a cover that clearly details this feature to satisfaction.
There are so many boat covers available in the market. All this information can be very confusing. Using guides such as this one will help you narrow your search. Choose highly rated covers by users. This way, you will not suffer any surprises later. Therefore, take time to see what other people say. Read reviews and see which are the leading brands in the market. Finally, choose a product that will suit both your quality needs and your budget.
The best boat cover is a high quality cover. This guide has provided the top 10 best options in the market today. Getting the right protection for your boat is the bottom line. Thankfully, there are many brands that will give you full value for money while providing high quality. Choose an appealing cover with a design and make that you like. Above all, you decide what the best cover is for your boat.