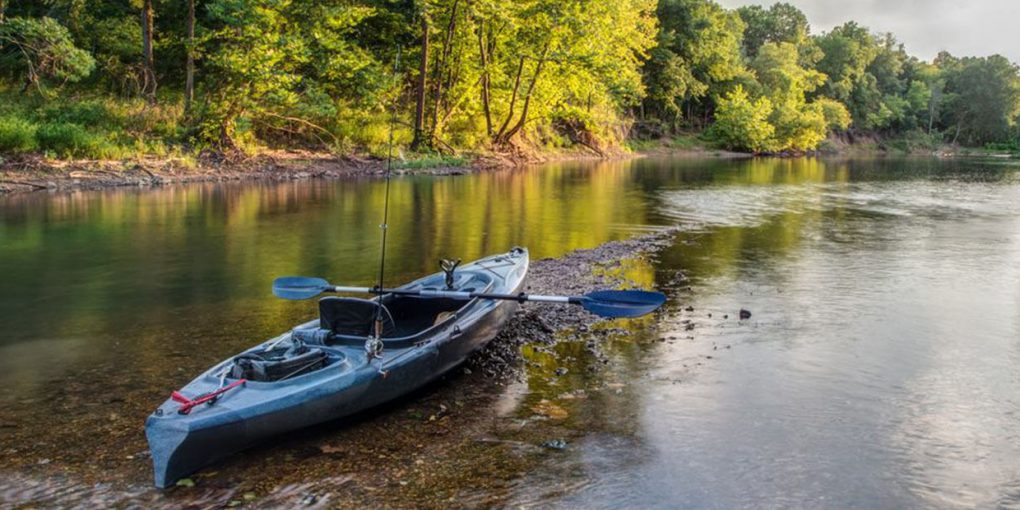 Top 10 Best Fishing Kayak Under 600 - 2018 Review and Buying Guide
Looking for a new way to chase those bluegills and bass? Well, you no longer have to pull some crazy moves in the water anymore as long as you are good at using fishing kayaks. As it turns out, owning a kayak doesn't always have to cost you more than you can afford to set aside in terms of savings.
In fact, with a small budget of as little as $600, you have every reason to take your fishing escapades to a whole new level. Even better, you can get yourself an advanced machine that is not only safer to paddle around but also easier and comfortable to operate.
In other words, as an angler, this is basically everything you need to invest in if you really want to take your fishing experience a notch higher. But how do you go about finding the best fishing kayak under 600 with the market full of all sorts of fishing kayaks? To be honest, this is definitely not an easy thing to do. To help you, we have compiled a list of the best 10 fishing kayaks under 600 so you can make an informed choice going forward.
In the next few paragraphs, we will be talking about:
Time to own your fishing kayak and get off your hands from hiring that overtly expensive kayak every weekend!
Top 10 Best Fishing Kayaks Under $600 - Comparison Chart
These kayaks are the best you can find out on the market on this kind of a budget. They are durable and most importantly offer great tracking capability, decent storage capacity, comfort and increased stability.
| | | | | |
| --- | --- | --- | --- | --- |
| | | | | |
| | | | | |
| | | | | |
| | | | | |
| | | | | |
| | | | | |
| | | | | |
| | | | | |
| | | | | |
| | | 120.1 x 30.3 x 15.8 inches | | |
2018 Best Fishing Kayaks Under 600 - Top 10 Models
1. Lifetime Sport Tandem Kayak
Purposely made for fishing, this 10-foot kayak comes with all the essential features you will need to have a successful fishing trip. The kayak is built from high-density polyethylene to ensure superior durability and strength for a lifetime of use. Further, the kayak boasts UV-protected construction hence it won't peel, blur, fade or crack if exposed to the sun for a very long time.
Coming at just 60 pounds, this is a lightweight fishing kayak which means you can enjoy transporting it from one corner of the other to another. In fact, it can comfortably be transported in an SUV, truck or a minivan. Even though it is light in weight, it can accommodate up to 3 people with a maximum weight capacity of 500lb without compromising on comfort.
Measuring 10-feet long, the kayak offers adequate space for the riders and storage. It is equipped with a 6-inch storage hatch, a cup holder and a total of three holders for your fishing poles. In addition, there is a front cargo area with secure shock-cord straps as well as two double-sided paddles with clips to keep your items secure.
As if that's not enough, this model is equipped with scupper plugs to help you drain the cockpit area thereby ensuring you stay dry throughout. Also, it features a tunnel hull design that makes it easy to fish either while standing up or sitting side saddle.
2. Vibe Kayaks Skipjack Fishing Kayak
If looks are anything to go by, then this model would ultimately bag the title of the best fishing kayak under 600. Straddling a length of 9 feet and weighing in at just above 46 pounds, this unit is a small bundle of joy you can't regret owning. It comes with two awesome paddles which are specially designed to deliver incredible torque with every attempt.
We like the fact that each paddle is well secured. The kayak comes with some convenient handles on the sides where you can place the paddles and rest assured of finding them intact.
Heading out on a fishing mission alone? This unit has definitely got more than enough space for your and all your personal effects. Unlike other kayaks that offer limited sitting space, this one comes with a deluxe seat.
If you have ever been out there fishing for long hours, chances are that you have an idea how tiring it can get to sit on a kayak. The good thing with this kayak is that its seat comes complete with a back-rest. It's like a small office – and sure enough, you will not wake up the next day with a back pain after fishing on this unit the entire weekend.
In addition to all that, you also get some 4 easy-grip handles to make the job of transporting the whole kayak a lot easier.
3. Sun Dolphin Bali Kayak
This is yet another great fishing kayak that features sit-on-top design for ease of entry and exit in case of an emergency. One of its major selling points is its Portable Accessory Carrier that serves as an extra storage for your fishing gear. Not to mention, its dry compartment that boasts shock cord deck rigging where you can put the most valuable stuff like camera and phones secure. So, shortage of storage should never be an excuse not to buy this kayak.
Another feature you are going to love about this kayak is its comfortable seating area. The seating area is large enough to accommodate riders of all heights. In addition, it boasts adjustable foot braces and thigh pads for added comfort when you have to paddle for extended periods of time.
When it comes to construction, this is yet another area this kayak shines in. It is built from rugged high-density UV-stabilized Fortiflex polyethylene which is well-known for its durability and great strength. Therefore, this kayak can last you probably a lifetime with proper care.
Last but not least, the kayak is very light in weight making it easy for one person to transport. Also, it boasts great tracking and paddling ability which makes cruising the river or lake easy.
4. Lifetime Kayak with a Paddle
This is probably one of the most comfortable kayaks available on the market. To begin with, it features various footrests positions in order to easily accommodate people of different sizes. As if that's not even enough, it includes a padded seat back that can be adjusted along with a seat pad for extra comfort. This means you don't have to worry about fatigue if you sit for long hours.
On top of that, it is made from high-density polyethylene material that is UV-protected to ensure it does not fade or even peel when left under the hot sun. As a result, you can enjoy long-lasting performance.
When it comes to storage space, the kayak also does not disappoint. It is equipped with two 6-inch compartments, one at the center and the other one at the back. These compartments come with shock-cord straps to fasten your fishing gear in place while you are out and about.
Further, it boasts two flush-mounted holders and an extra top mount holder for your fishing rods. You will also get two cradles for your paddles with shock cords for hands-free fishing.
5. BKC UH FK184 Sit on Top Single Fishing Kayak
At 43lbs, no doubt this is a lightweight fishing kayak. This makes it easy to carry using its molded side handle from your car to the lake and back to your truck or car top. In addition, coming at only 9-foot in length, it is quite compact for ease of storage.
You know what else? The kayak is equipped with a Comfort Plus seat back that is padded to provide you with enough support and cushioning for all-day paddling comfort. And for added comfort, the seat boasts four-way adjustability to accommodate various riders with different body types.
Another feature worth noting is its tri-form hull design that allows for better tracking ability, stability, and maneuverability. You can, therefore, use it even on flat water. Looking to carry with you plenty of fishing gear? like tying kits, headlamps, fillet knife, knife sharpener, fly tying vise and others everything? The kayak comes with a stern tank well that includes a bow deck bungee and several removable bungees for keeping your belongings and fish safe.
6. Sun Dolphin Aruba Kayak
If you prefer a sit-in kayak, then you might as well consider this kayak from Sun Dolphin. It is designed for use in both lakes and rivers. The cockpit is roomy enough to ensure you don't feel trapped while cruising in the kayak.
As far as comfort is concerned, the seat is fairly comfortable for all-day fishing trips. In addition, the seating area features thigh pads and foot braces that can be adjusted according to your individual needs for added comfort and versatility.
Moving on, this kayak is constructed from rugged high-density fortiflex polyethylene to ensure long-lasting performance and great tracking ability. Further, the kayak is protected from harsh UV rays so you don't have to worry that it could fade if you leave it under the hot sun.
On top of that, it boasts a portable accessory carrier that can either serve as an extra storage area or a tow behind. The carrier is accompanied by shock-cord deck rigging for fastening your gear thereby ensuring it's secure.
7. Sea Eagle 330 Inflatable Kayak with Deluxe Package
The Vapor 10 kayak is an excellent choice for anglers looking for a compact fishing kayak without having to sacrifice space. It has a roomy cockpit that provides enough storage space for all your gear while at the same time allowing you to sit comfortably.
In addition, it features a padded comfort flex seat that can be adjusted to suit your needs. Besides, it is equipped with adjustable foot braces and thigh pads to keep you relaxed and comfortable throughout your fishing trip.
Another area this kayak excels in is storage space. It comes with a molded-in tray and paddle park so you can bring an extra paddle. On top of that, there is a stern day well where you can keep your gear safe and within reach. Also, the kayak includes two flush mounted rod holders behind the seat to ensure they are secure when not in use.
But probably its best feature is the polyethylene hull design. This design ensures maximum stability and control for ease of maneuverability. Consequently, it tracks very well in calm water streams.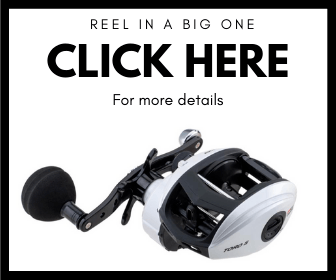 8. Vive Kayak Skipjack 90 9-Foot Angler Sit on Top Fishing Kayak
This fishing kayak is a top choice for both beginners to intermediate anglers. Featuring sit-on-top design, it is very easy to get on and off the kayak. What's more, it is lightweight and compact making it easy to transport by yourself with no extra effort.
In terms of comfort level, this is one of the areas this kayak shines in. It comes with a Comfort Seating system along with thick padding to offer you superior support. Further, it boasts several footrest choices so that it can accommodate people of all sizes and adjustable seatback positioning for a customized fit.
Additionally, the kayak is equipped with a large storage area at the front and rear to accommodate your cooler and other accessories. Also, bungee cord lashes are included to help you secure your gear. And if you would like to carry with you a beverage, there is drink holder to keep it safe, within reach and from spilling.
9. Sevylor Coleman Colorado 2-Person Fishing Kayak
Made from high-density polyethylene, this kayak is specially designed to offer you superior strength and long-lasting performance. In addition to this, it is backed by a three-year limited warranty on the hull for your peace of mind. This goes to show how confident the manufacturer is about the kayak's durability.
Moving on, this is a lightweight a kayak. It only weighs 49lb so you can comfortably carry it out of the water and drag around. Furthermore, there are carrying handles at the front and rear so you can easily haul it to and from the water.
Additionally, the kayak boasts a roomy tank well at the rear that is large enough to fit a small kid, dog or even extra fishing accessories. The tank well comes with cargo net lacing to keep your fishing gear secure especially when cruising at high speeds. In addition, it includes a solace storage hatch that offers you extra storage underneath the deck and two flush-mount holders for your fishing rods.
As if that's not enough, it features a removable seat along with a sturdy and supportive backrest to provide you with all-day superior comfort. Also, it comes with molded-in foot wells that are not only secure but also quite comfortable. Therefore, you can embark on long fishing trips without having to worry about fatigue or back pain.
10. Lifetime Tamarack Angler 100 Fishing Kayak
The Pelican Sport Strike Angler has all that an avid angler could wish for in a fishing kayak without going overboard. Contrary to its 10-feet long body, the kayak provides great storage space. There is plenty of room in the rear where you can store a milk crate and a few other smaller accessories. Also, it features solid bungees to help you keep everything in place. Aside from that, the kayak has an 8-inch hatch just behind the seats to keep your essentials dry.
Moving on, the kayak is constructed from a premium Ram-X material for maximum durability. Further, its hull is backed by a lifetime warranty which is a testament to the high-quality built of the kayak. As an added bonus, all other components of the kayak come with one year warranty for added peace of mind.
Another great feature of this fishing kayak is its Ergoband Seating System. A lot of users have found it to be fairly comfy as it can be adjusted to suit your unique needs. Not to mention, there are adjustable footrests which allow paddlers of different sizes to ride on it comfortably.
Other accessories included with this kayak include two flush-mount rod holders and a swivel rod holder. In addition to this, there is a lay-down bottle holder where you can put your favorite beverage without worrying it could spill all over.
Buying Guide- Things To Consider When Buying Fishing Kayak Under 600
While we have narrowed the list for you of the best fishing kayak under 600, all of these kayaks differ in terms of durability, stability, value, and speed. Therefore, what might be the best fishing kayak for you may not be the best for another angler. So, here are things you will need to consider to ensure you get the best fishing kayak that is tailored to your unique needs.
One of the key things to consider is the portability of the fishing kayak. It does not matter whether you are a frequent user of the kayak or not. A portable kayak should be lightweight enough to carry to and from the water by yourself and without extra effort. In addition to this, consider a kayak with carrying handles so you can easily drag to the water.
Another feature to look out for is the construction of the kayak. Fortunately, most fishing kayaks under 600 are well-made to offer long-lasting performance. The common material used is high-density polyethylene because of its superior durability and strength. Also, consider going for a kayak that is UV-protected to ensure it will not peel or fade because of exposure to harsh UV rays.
The weight capacity a kayak can accommodate comfortably is yet another important factor to consider. For fishing kayaks under 600, most models have a loading capacity between 300lbs and 400lbs. To know which is the perfect loading capacity for your needs, make sure to weigh yourself prior to buying the kayak. In addition, consider the weight of the gear you will be carrying along.
If you don't want to have to take painkillers after a long day fishing, then you will need to find a kayak with a comfortable seating area. So look for kayaks with padded or adjustable seats, supportive backrest, thigh pads and even adjustable foot braces. Also, you should consider buying kayaks with a spacious cockpit and a footwell if you really want to enjoy your fishing trip.
The fishing kayak that costs less than 600 bucks should also have decent storage space for your tackle, bait, and other essentials. The amount of storage space you need all depends on what you will need to carry. But to be on the safe side, consider buying a kayak with a cup-holder, rod and paddle holder, covered hatches and a dry compartment. And to ensure your fishing gear is secure, the best fishing kayaks should have bungee straps or shock cord deck rigging.
Final Verdict- Which Is The Best Fishing Kayak?
Whether you are a beginner or an avid angler, finding a fishing kayak that fits your needs is important to ensure you have a successful fishing venture. Overall, any of these 10 fishing kayak models in this guide can make for a good investment. Therefore, whichever choice you settle for, you will not regret.
That said, the Lifetime Sport Tandem Kayak is our favorite choice for the best fishing kayak under 600. We particularly love the fact that it can accommodate up to 3 people and is backed by 5-year limited warranty. On top of that, it has great storage space, is lightweight, durable and is UV-protected.